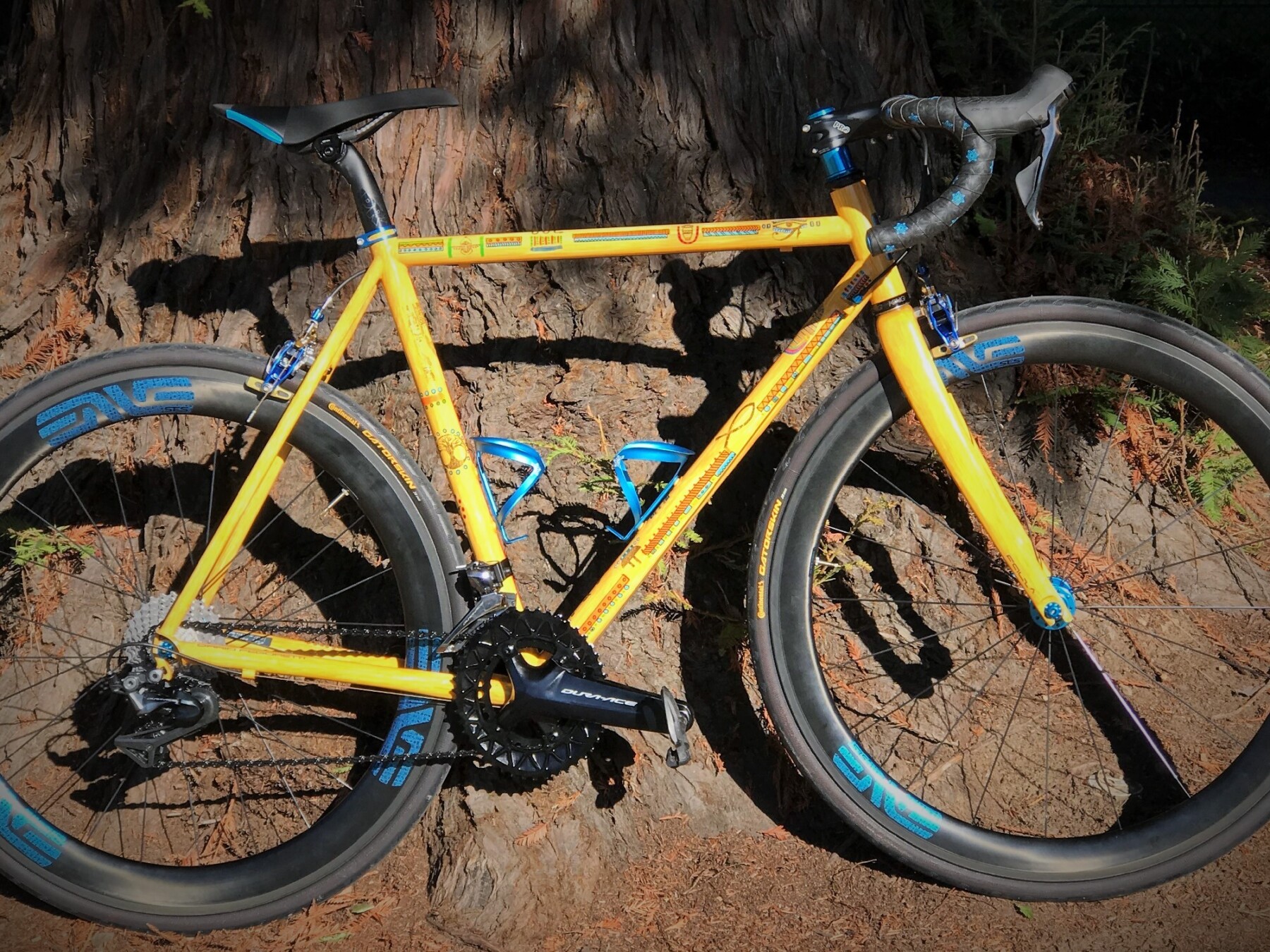 Minimal Production
Every bike is a distinct project at Cyclefit. And there are occasions when a client comes to us with a very well formed plan that just needs to be acted upon with care and creativity. Hany's stainless-steel Pegoretti Respo was just such a project. I think Pegoretti enjoyed the whole process as much as we did.
Not your normal 'Ciavete' scheme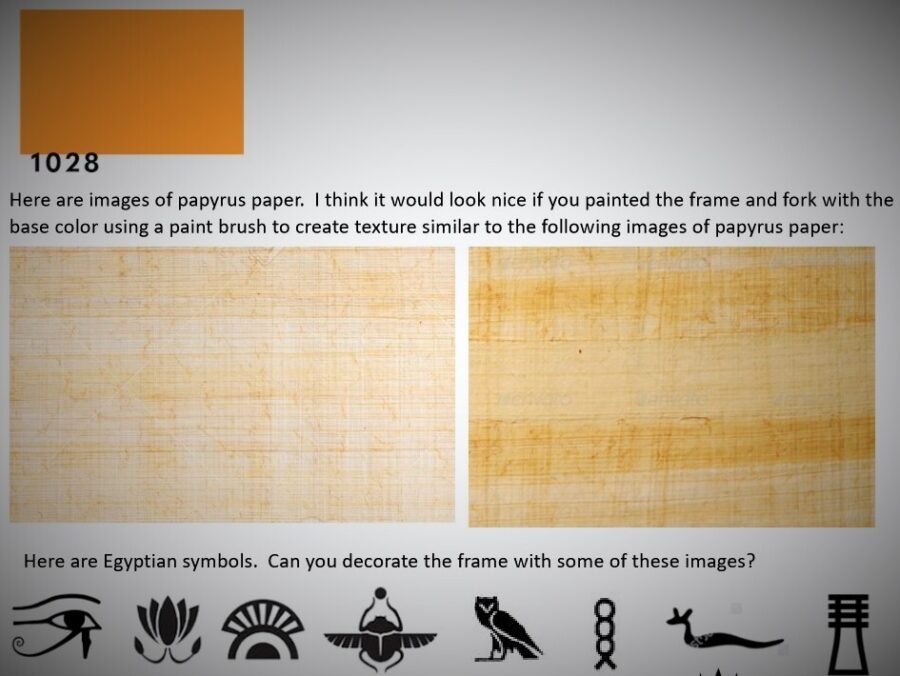 We were given beautifully detailed briefing notes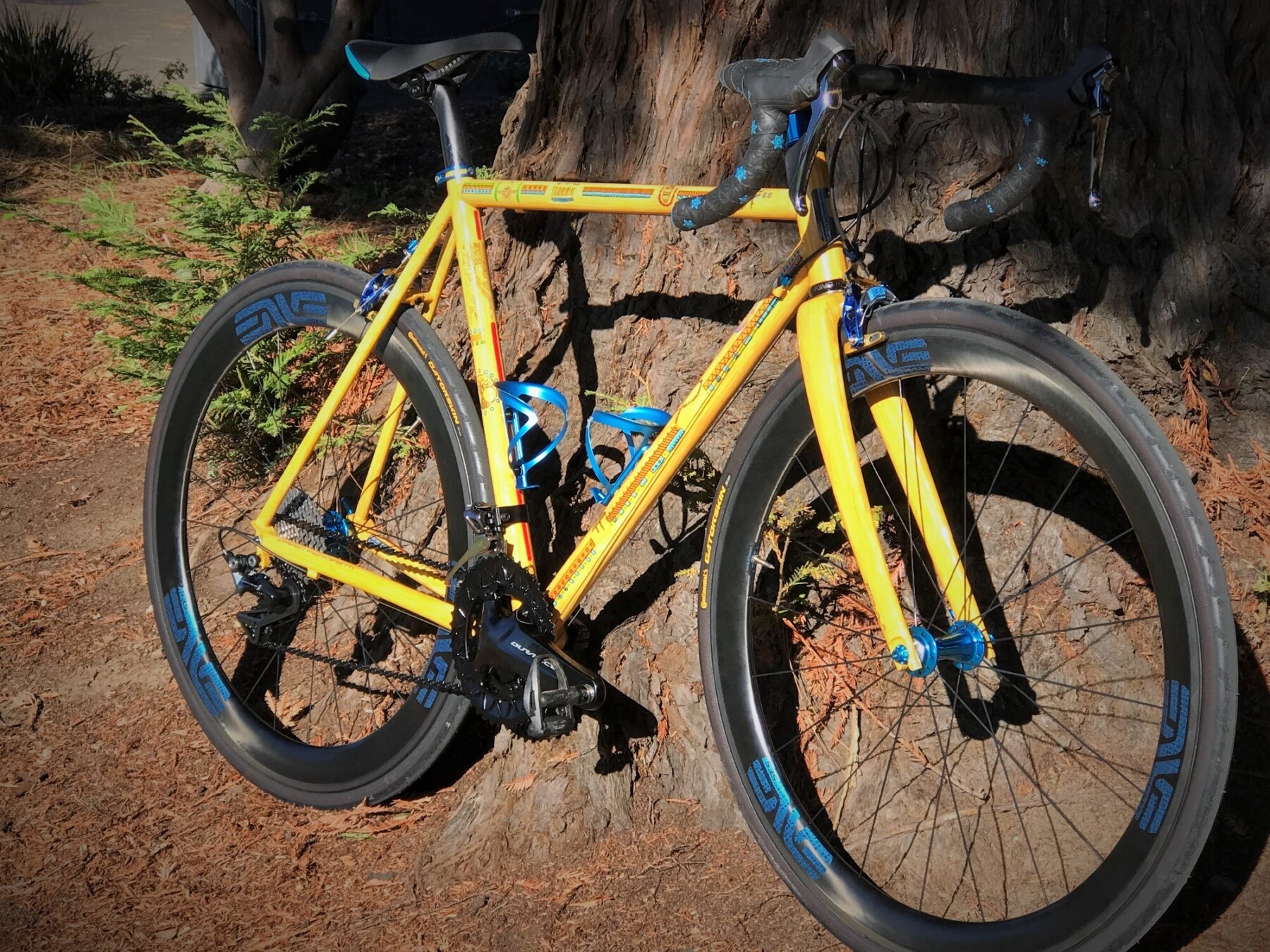 An Italian hand-crafted one-off. A bike for life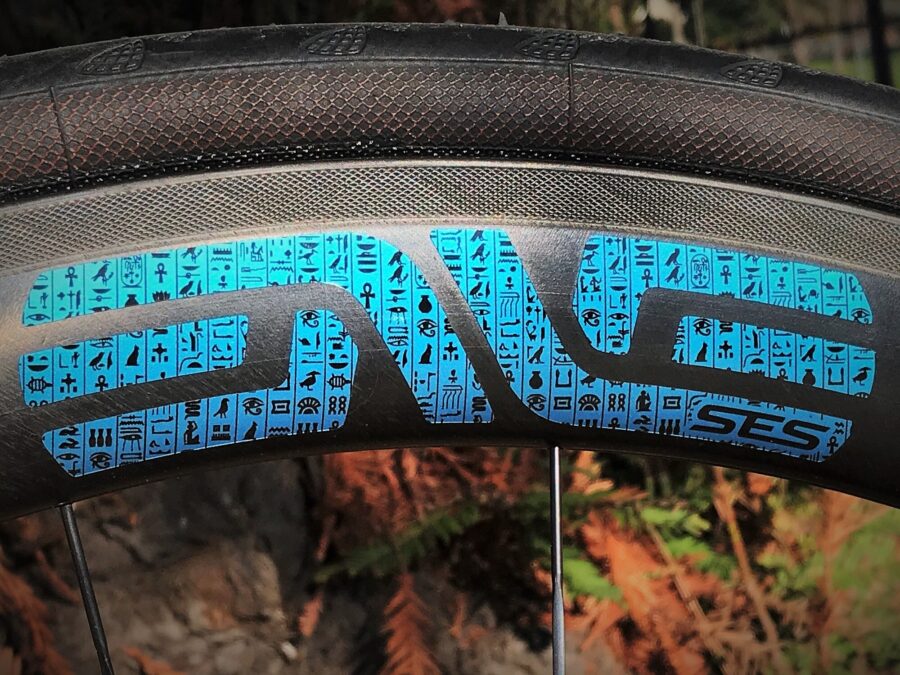 Custom Egyptian Turquoise hieroglyphics decals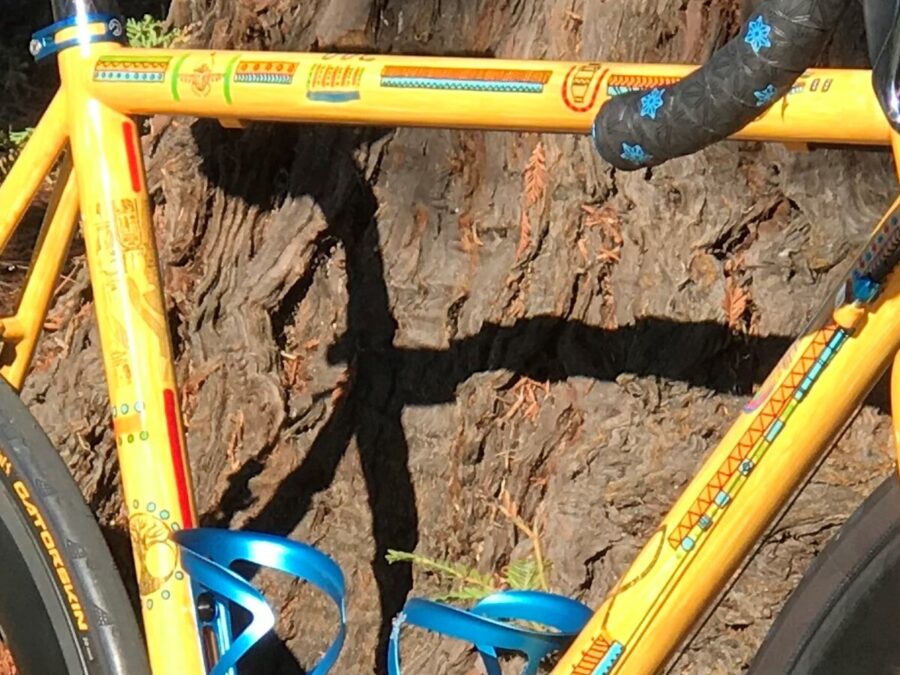 "Turquoise is a gemstone and a color associated with Ancient Egypt"