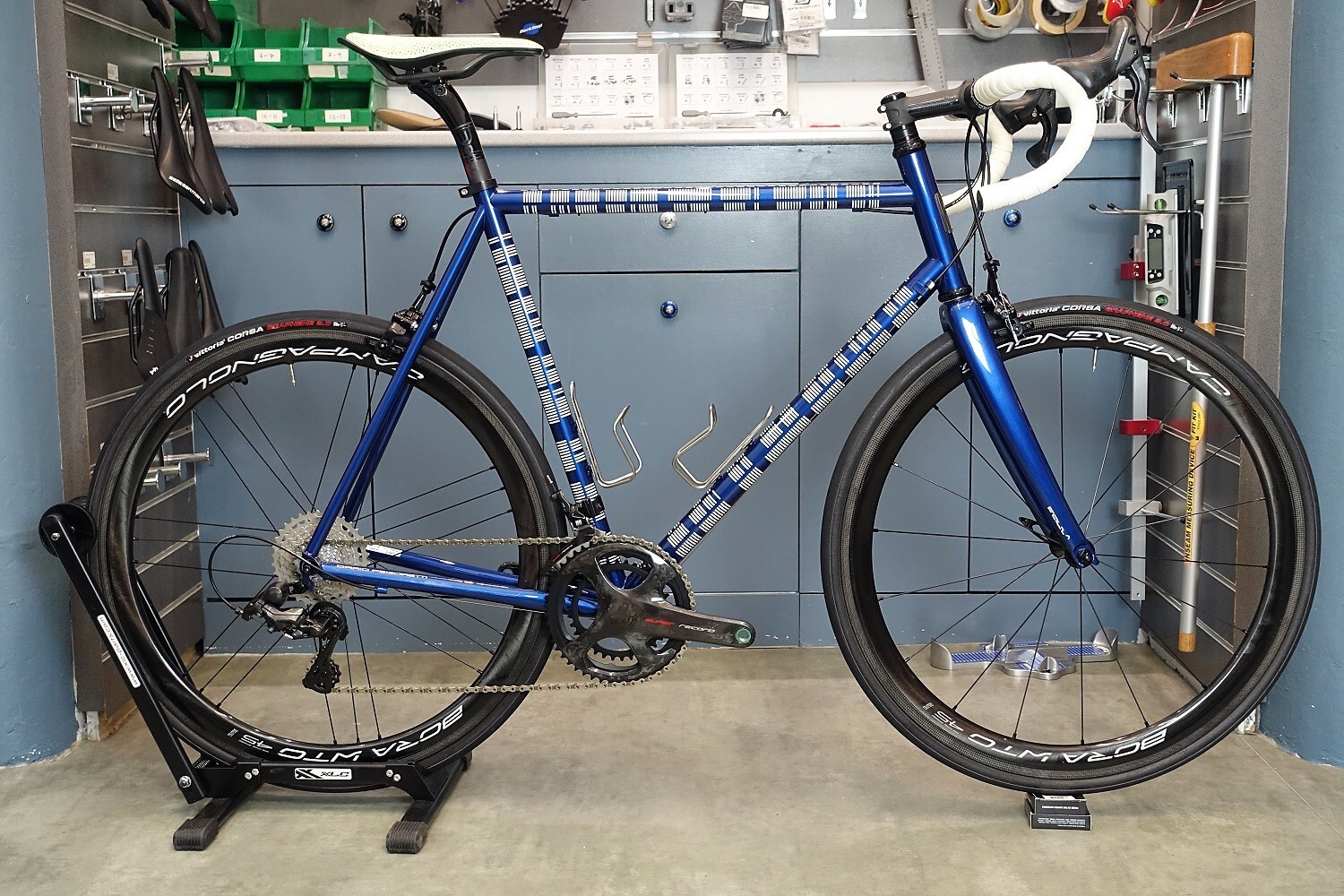 Julian's Pegoretti Respo
This bike wasn't built purely for the Strade Bianchi into Siena but it was the bike's first outing (pictured below). We built it, it was displayed in Cyclefit weeks, went to Italy and was raced. Simple. That is a lot of faith in Jules' fitting skills, Pegoretti and Barna's mechanicing skills.
Named after Argentine musician, Dino Saluzzi, the Respo is crafted in Verona from custom drawn Columbus XCR stainless steel. It is finished with a Pegoretti Saporito graphic finish.
The Responsorium is named after an album by Argentine musician, Dino Saluzzi.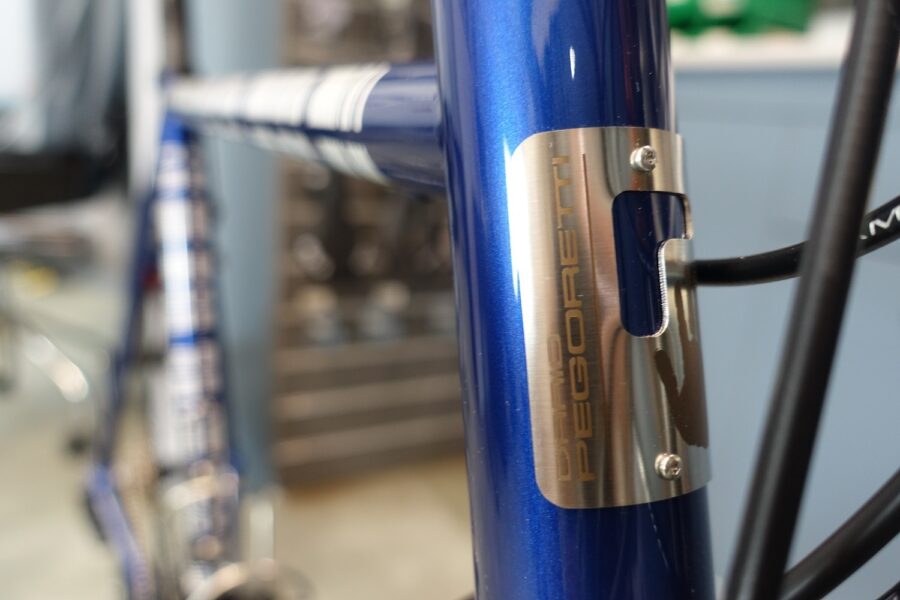 Not just any headbadge. Dario Pegoretti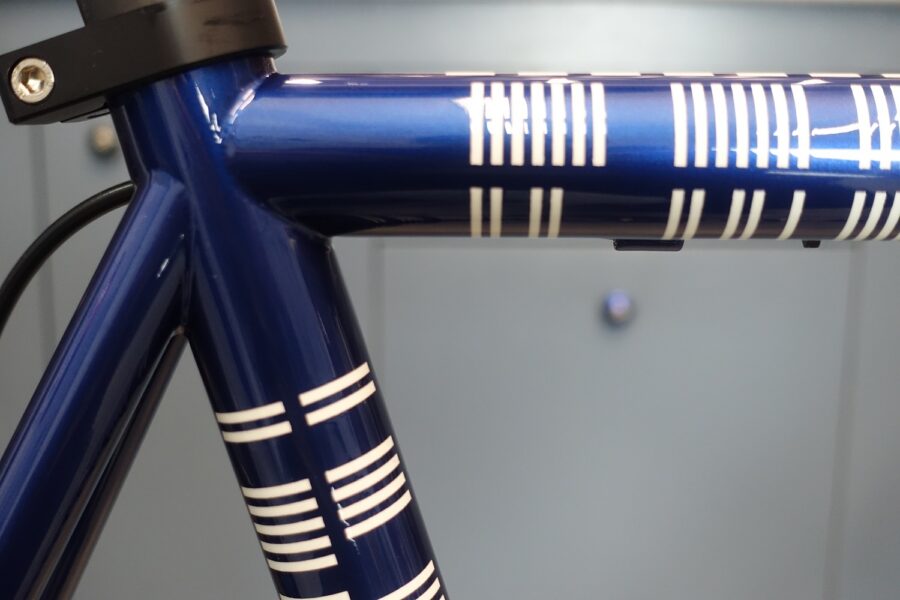 Saporito hand-painted graphical paint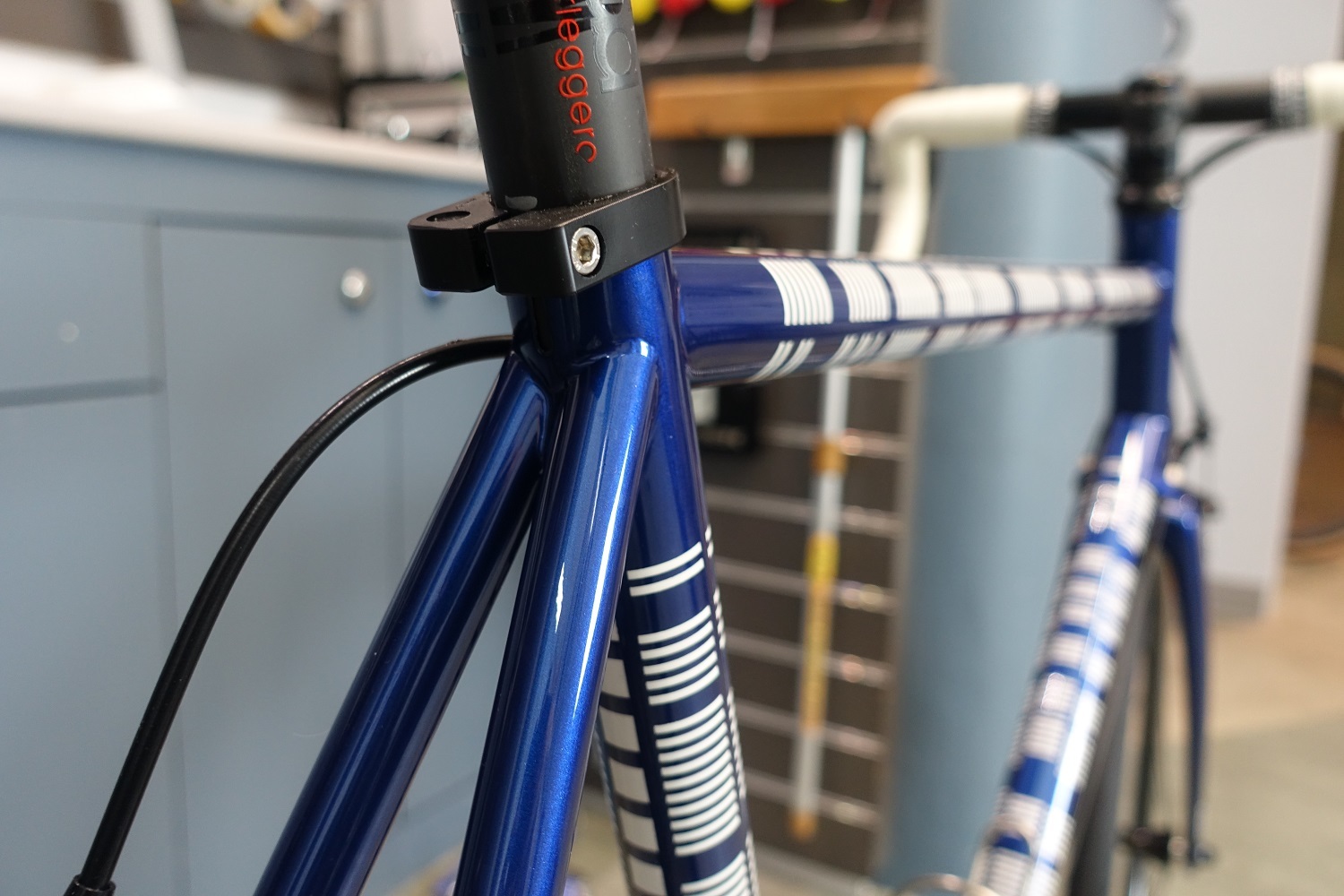 It stopped everyone dead in their tracks at Cyclefit. 16mm cylindrical non-tapering seat stays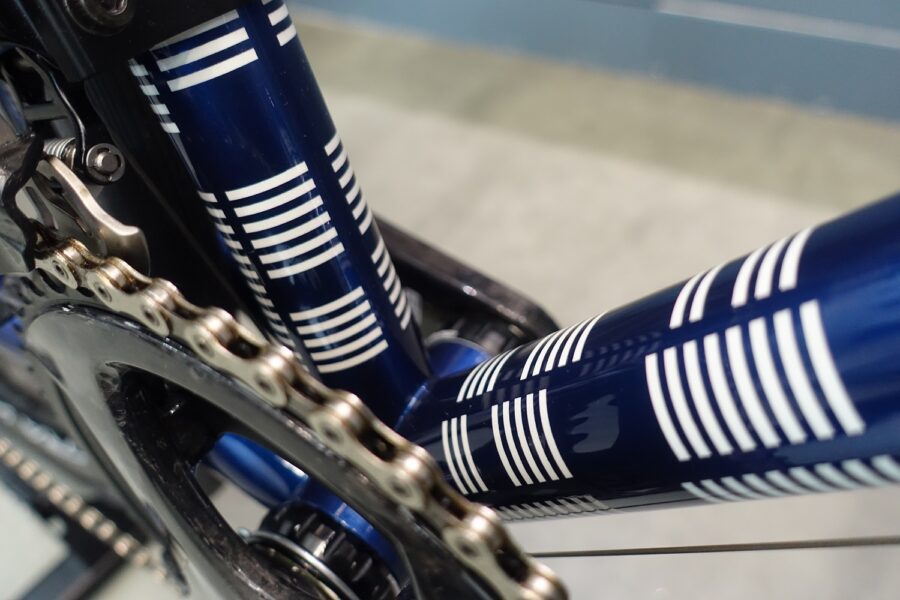 70mm 36×24 TPI Italian bottom bracket shell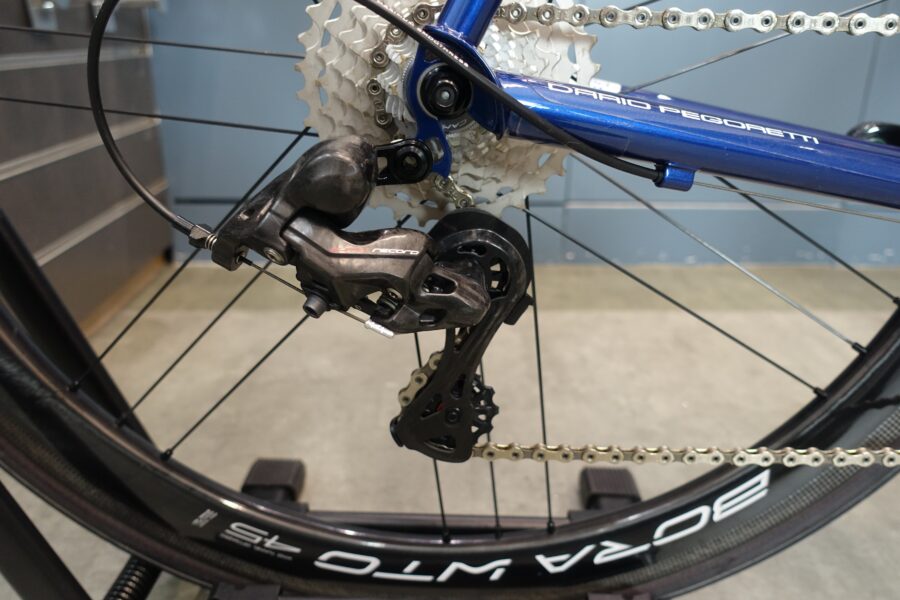 Pegoretti hooded dropouts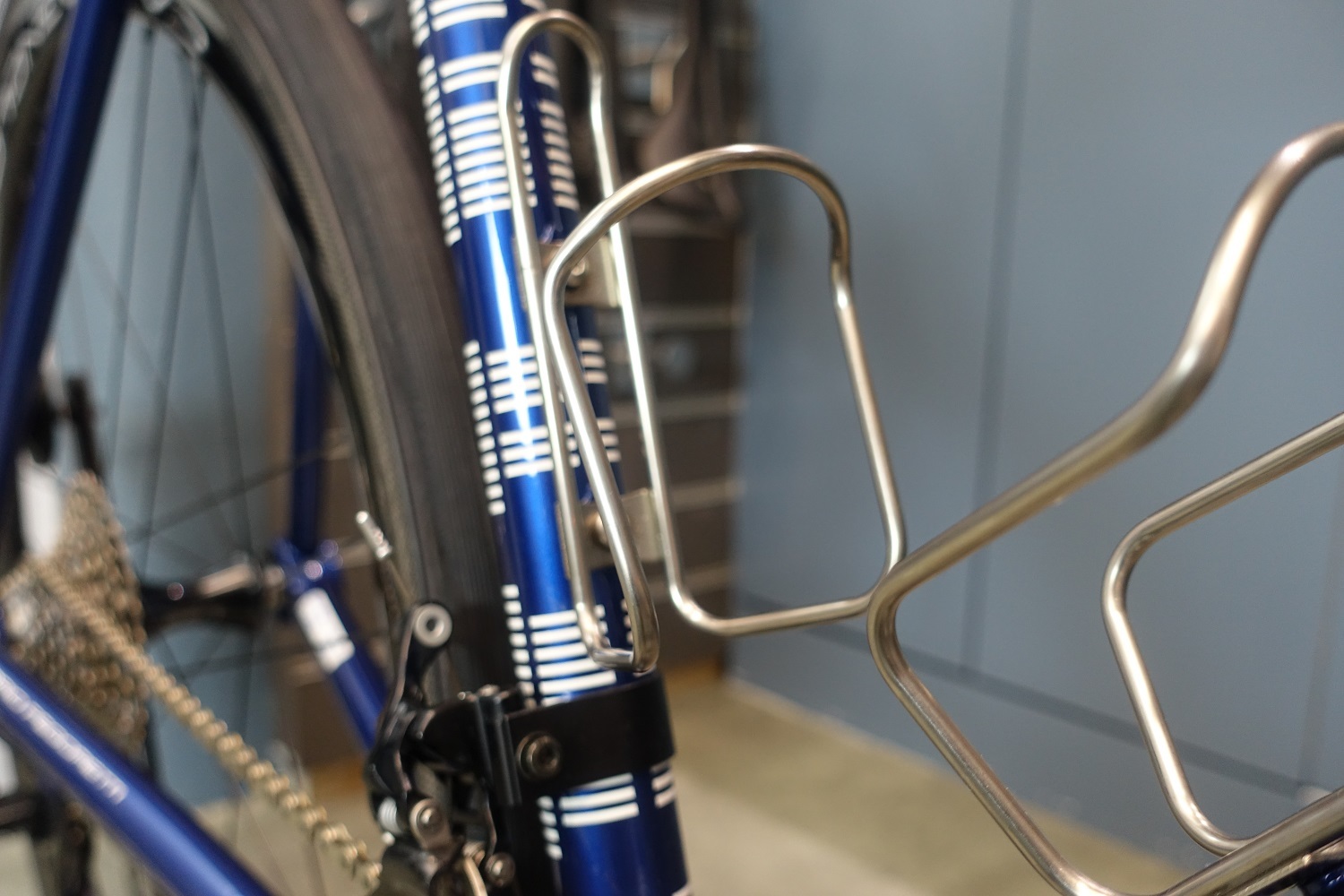 Thinner-walls and more extensive butting - Respo is crafted for long days in the saddle such as Strade Bianchi!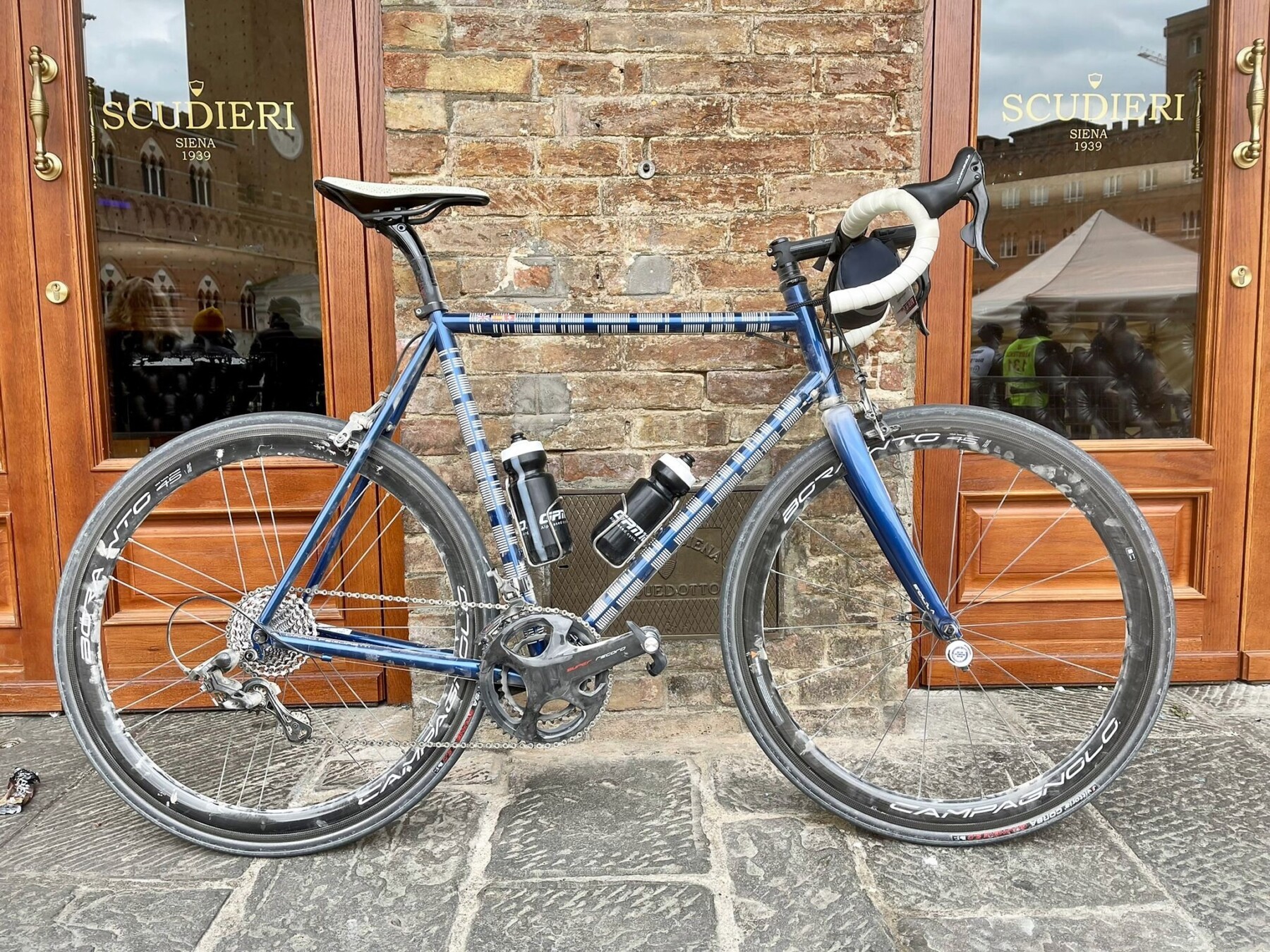 In Siena - Post Strade Bianchi. Quite a test-ride.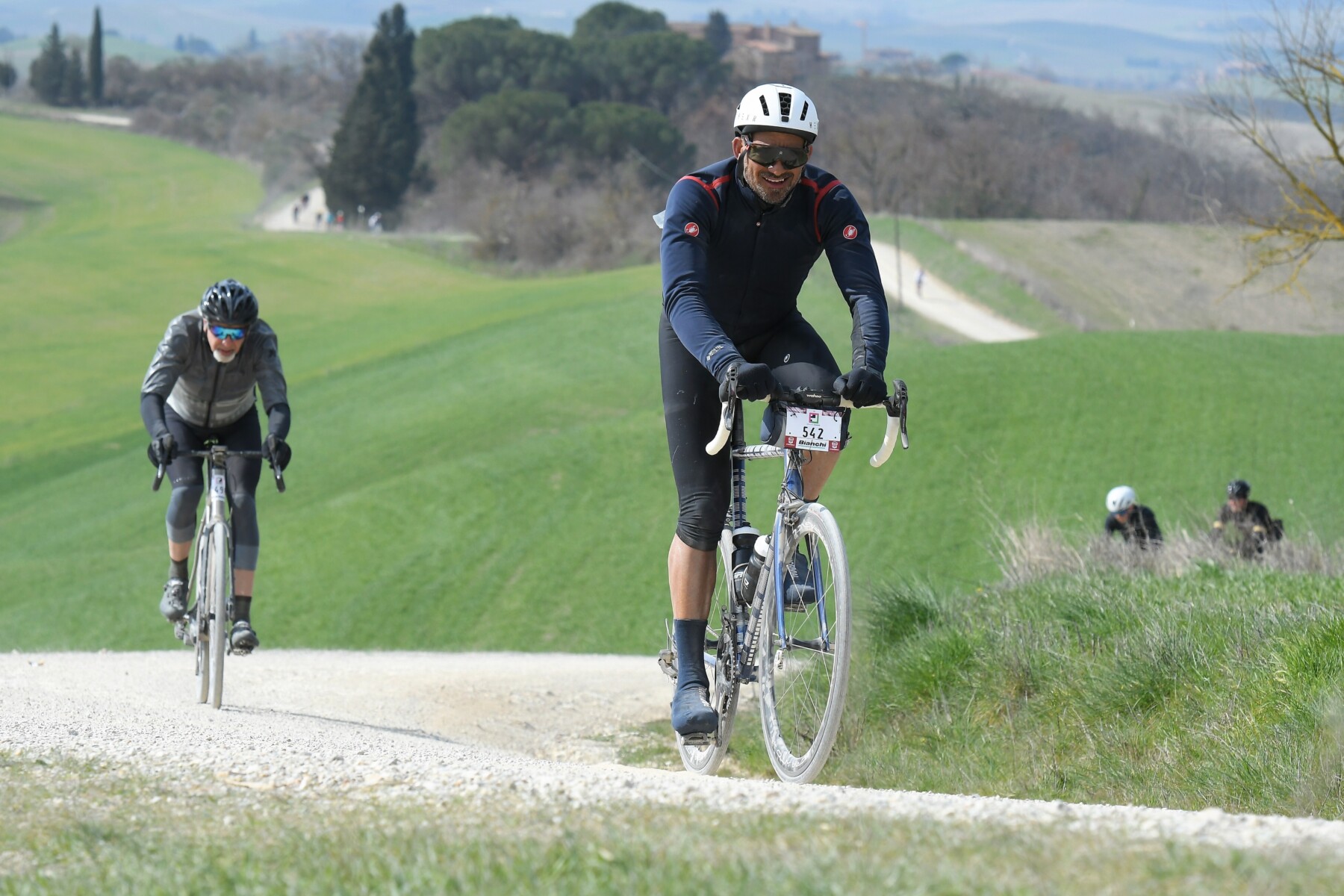 Julian smiling. The chap behind not so much. Peg was born to these roads.