2021 (AD) The Year Of The Bike
It is surely no secret that the entire bike industry is having a moment? Never blessed with the most robust supply-chain, if we are brutally honest, Cov-19 quickly exposed the internal workings for all to see. Many of the smaller companies just don't have the resources to scale quickly, and frankly some of them just love being small and have no interest in getting any bigger. A perfectly respectable position. The very biggest companies, more used to dictating terms to the industry and customers alike, are frantically demarcating production capacity. A few manufacturers, distributors, retailers and online retailers are even haplessly wargaming in a theoretical balloon-debate as to who gets slung out of the basket at altitude in the post pandemic landscape. We are very thankful that our friendships reach back a long way with most of the brands that we deal with. Which means that we are in a good position to try and help you join the dots between dreaming about a bike and actually riding one in spring or summer. We have come up with a few options that may just tickle your fancy? It is still possible to ride the bike of your dreams this spring or summer.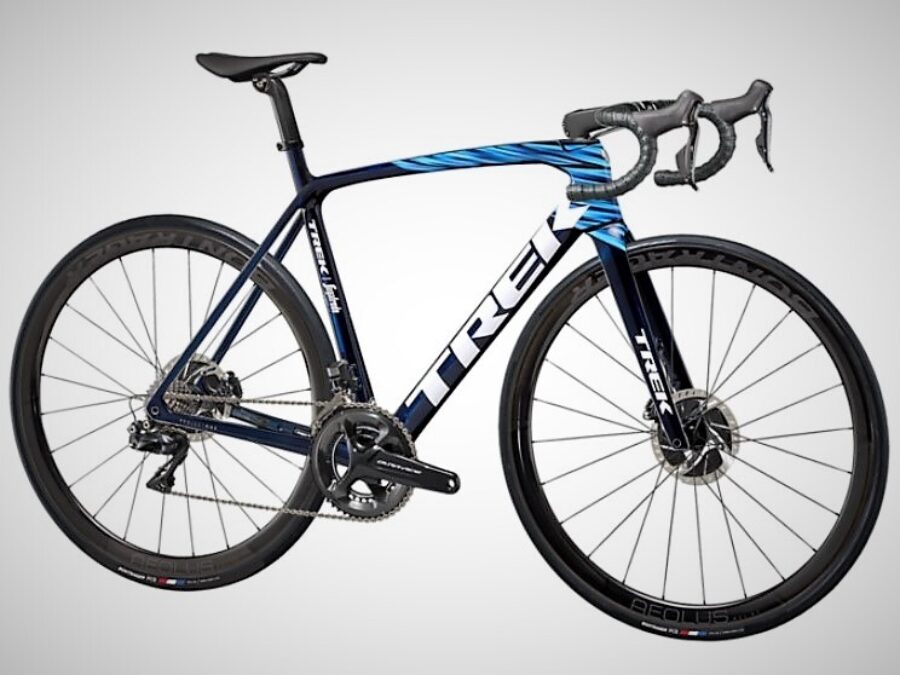 Trek Emonda SLR with Dura Ace or Red AXS by mid-June?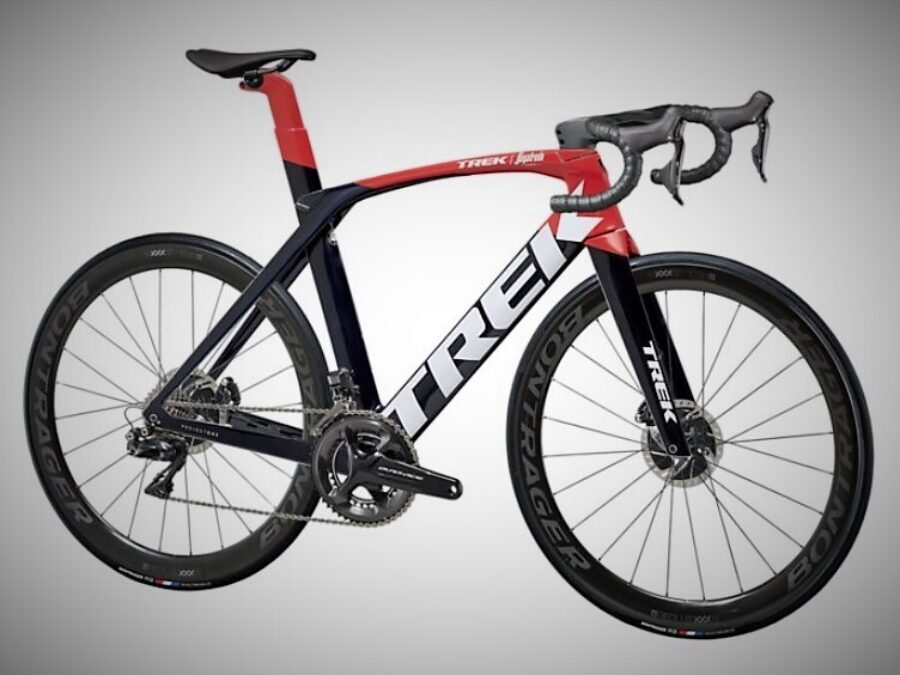 Or a Madone SLR with Dura Ace by mid-March!
Pro-Peloton Credibility with Trek - 2021
Whilst there are frequently big waits with off the shelf Treks for 2021, there can be significantly shorter wait times by skiing off-piste into their à la carte Project One menu (to mix my metaphors). Right now we can curate:
Trek Madone SLR9 800 Series OCLV Carbon - choice of 3 paint schemes
Shimano Dura Ace Di2 9150 Power Series
CeramicSpeed T47 BB
Bontrager XXX4 wheels
£12560 - for delivery mid-March
Or maybe for the mountains in the summer

Trek Émonda SLR9 - 800 Series OCLV Carbon for - 3 colours
Shimano Dura Ace or SRAM Red AXS Quarq Power
CeramicSpeed BB
Bontrager RSL 37 wheels
RSL bar/stem
£10,760 - for delivery mid-June
We can also deliver Trek Project One Domane SLR9's in under a month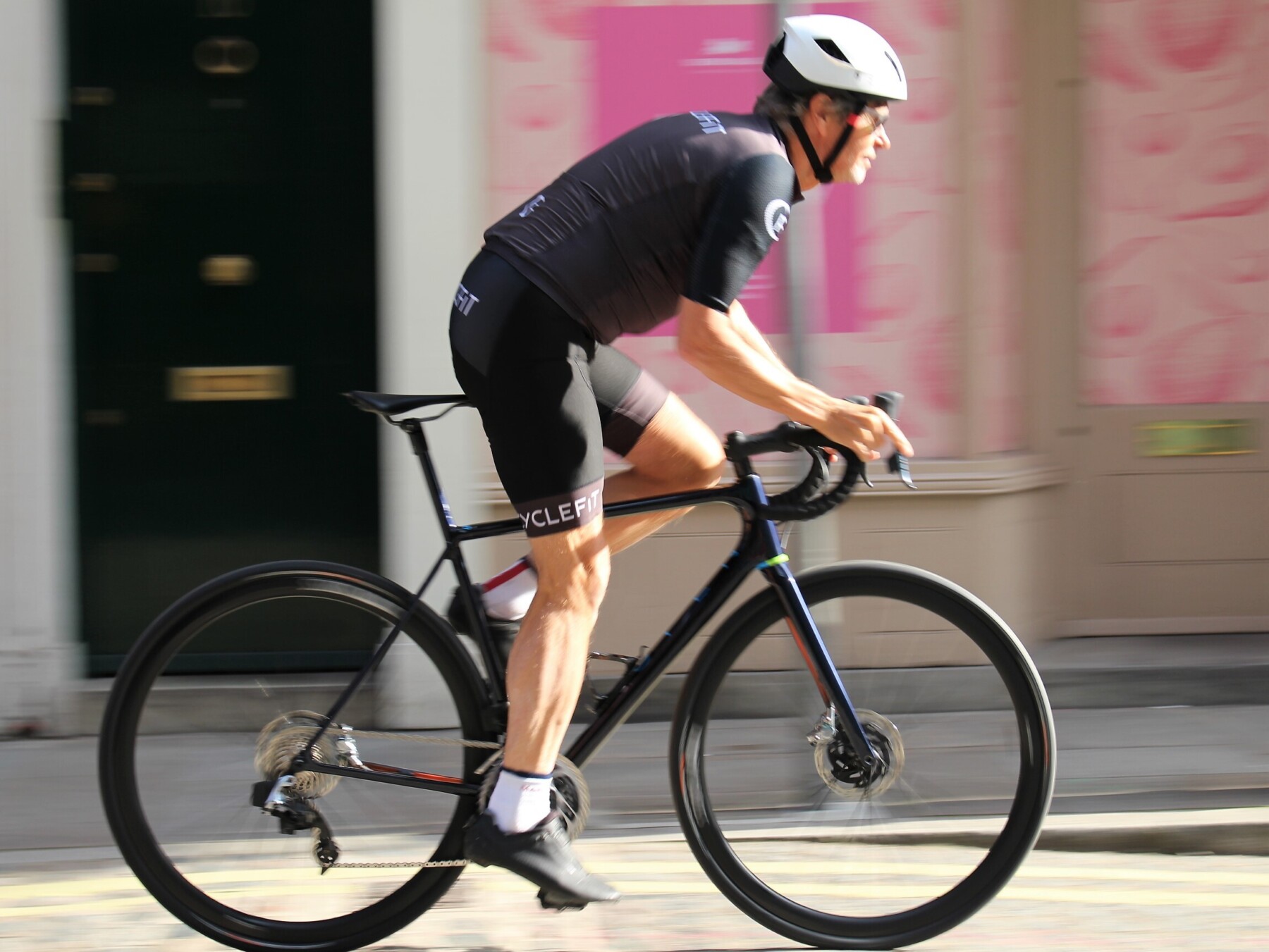 Open MIND - Light, Comfortable, Elegant. And you can ride one in Spring 2021!
Open Season
The tiny award-winning Swiss company have been truly epic through 2020 and the entire crisis. They have benefited from being high-end, efficient, excellent communicators and very niche. We are able to build you an Open UPPER / U.P. and Open MIND in most sizes in around three weeks. Open have small quantities of most of their models arriving all the time. Please call us if you would like your Dream Open for Summer or even Spring.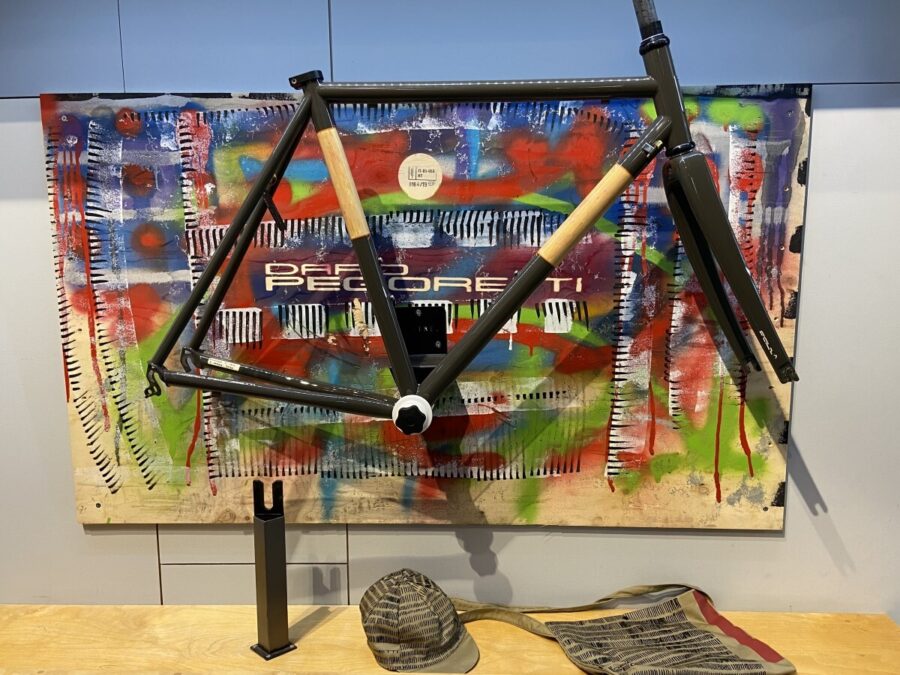 Limited Edition Pegoretti Terreno Corsa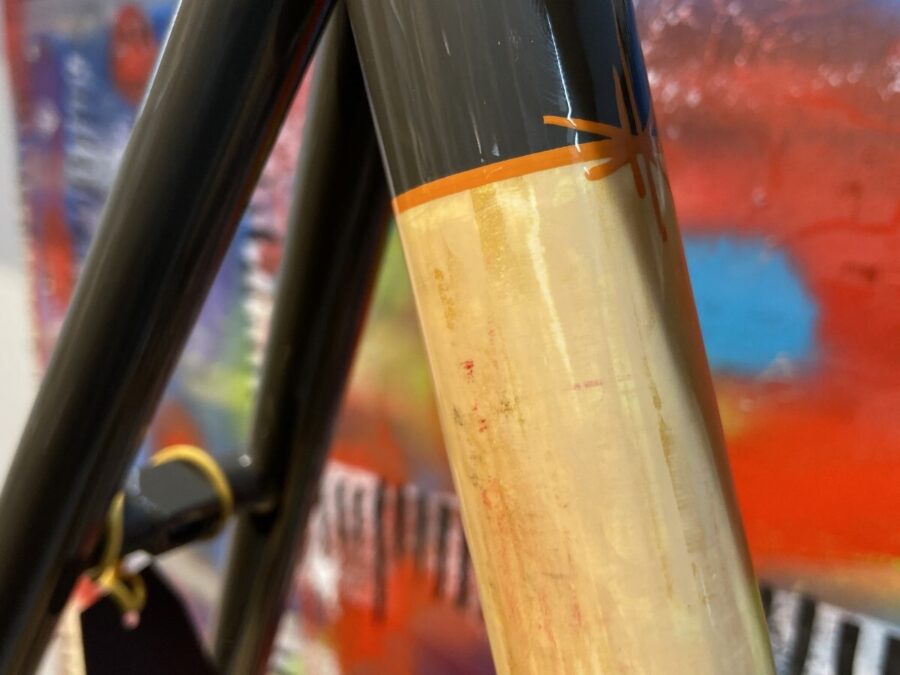 In Cyclefit Landrace Grey with a Ciavete Panel
Pegoretti TerrenoCorsa
Pegoretti is another little company that hasn't stumbled or tripped at all during the current crisis. They have worked consistently in their Verona workshop, fabricating exquisite artisan frames, from locally sourced bespoke Columbus Niobium and XCR stainless steel tubing. And surely this is an almost universal lesson - small is in many ways, beautiful? We have ordered a small quantity of limited edition Cyclefit/Landrace Pegoretti TerrenoCorsa frames that are coming through now. We have also bought several Campagnolo groupsets and finishing kits, so we can build a you a complete classic Pegoretti bike in only a few weeks.
Pegoretti TerrenoCorsa - Columbus Niobium steel
Campagnolo Super Record/Record 12sp groupset
Campagnolo Shamal Mille wheels
Deda Elementi Zero 100 - bar/stem/seatpost
Vittoria Open Pave 27c tyres
Fizik bar-tape
£6873.50 - complete bike
Current Pegoretti lead-times on most other frame orders - 12-14 weeks.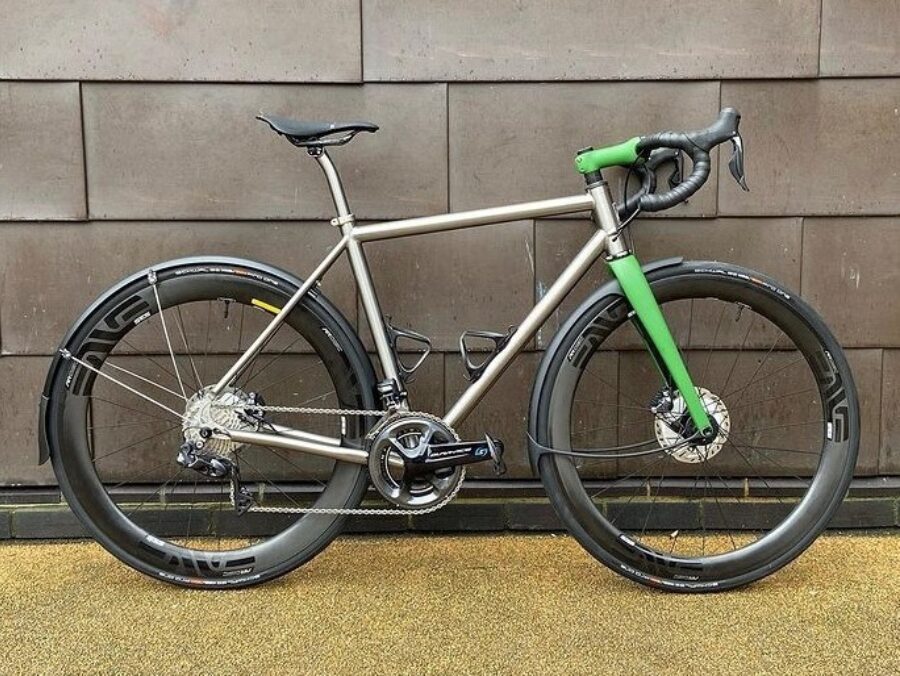 Seven Axiom XX in 9 wks - with internal routing.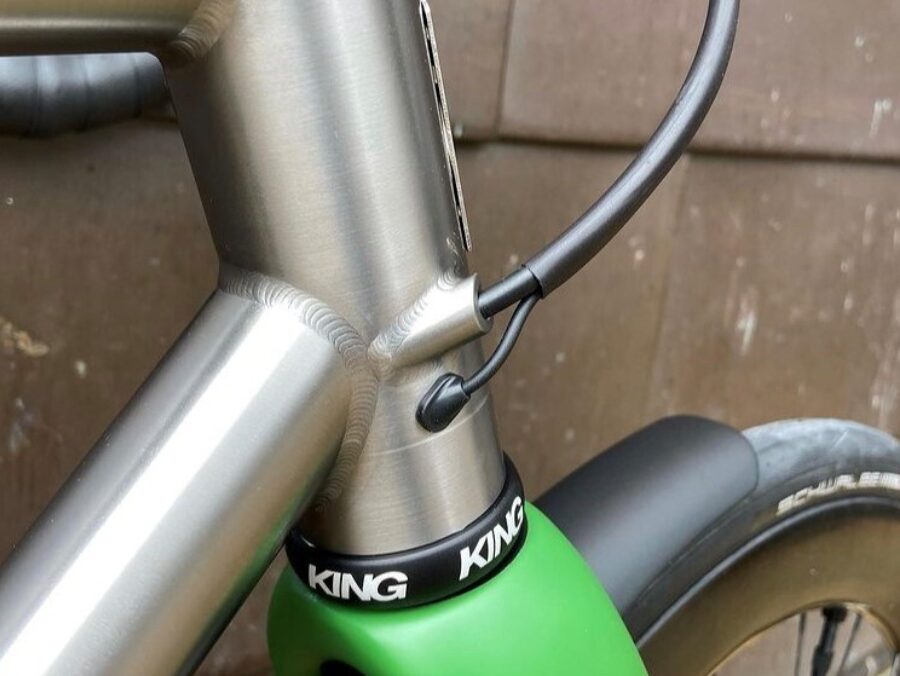 The lightest disc-brake ti frame in the world!
Seven Axiom XX
The ultimate bike for everything, forever. We can build you your dream titanium bike in 9-10 weeks. The Seven XX excels for so many reasons - here are a few of them:
Ultra-butted frame is the lightest in the world
But still has a lifetime warranty
Internal cable-routing
Custom-made in Boston in 9-10 weeks
Saves 2-300 grams on normal double-butted ti frame
Legendary Seven build and ride quality
£5399 (frame only)