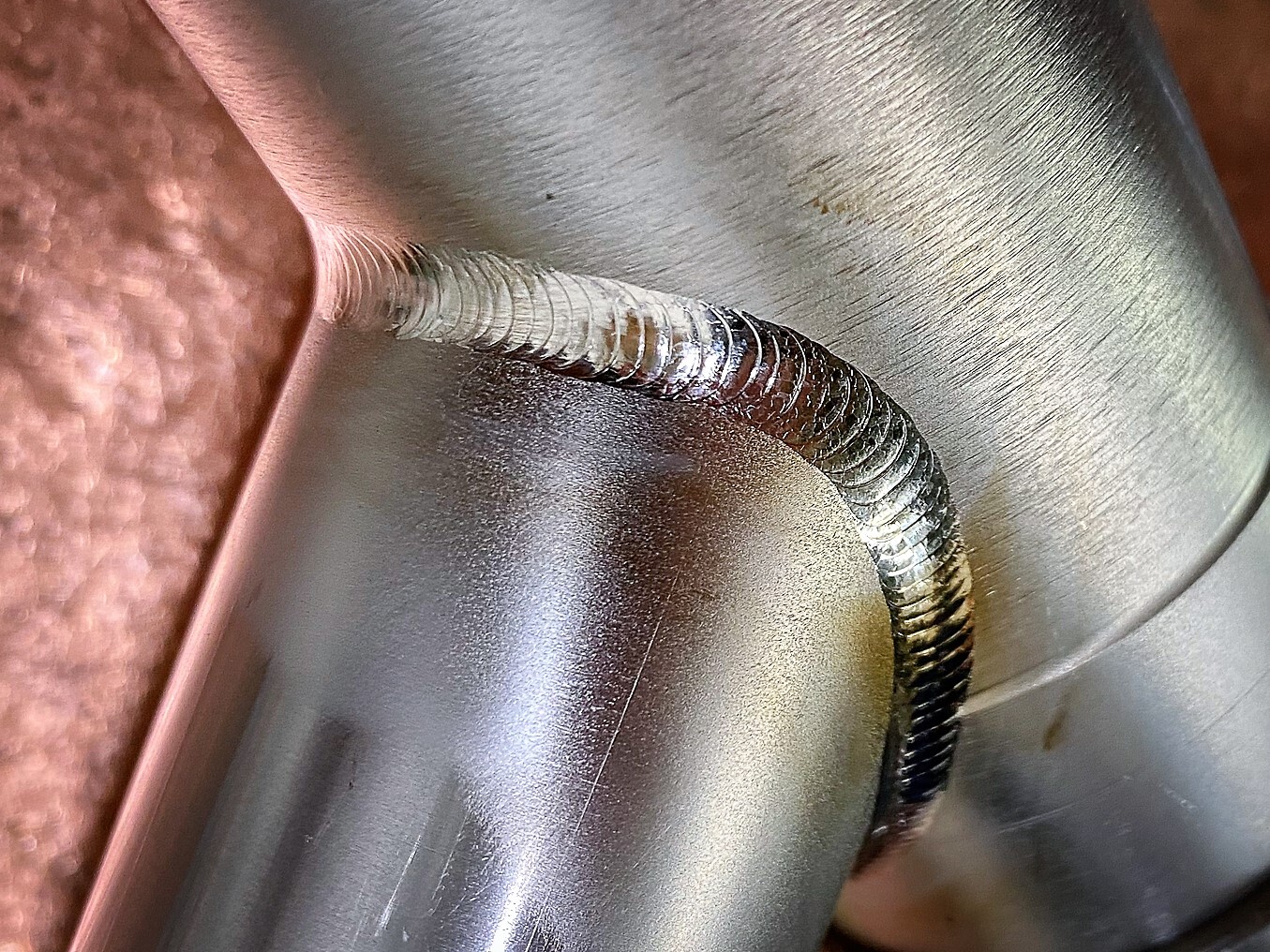 The meaning of molten titanium. Welding never gets better than this.
10,000 Frames - Seven's Tim Delaney
Tim has been with Seven since the beginning, in 1997. And nearly a decade before that, he and Seven's founder, Rob Vandermark, worked shoulder to shoulder as Merlin Metalworks' first titanium frame welding duo. That's a story for another day.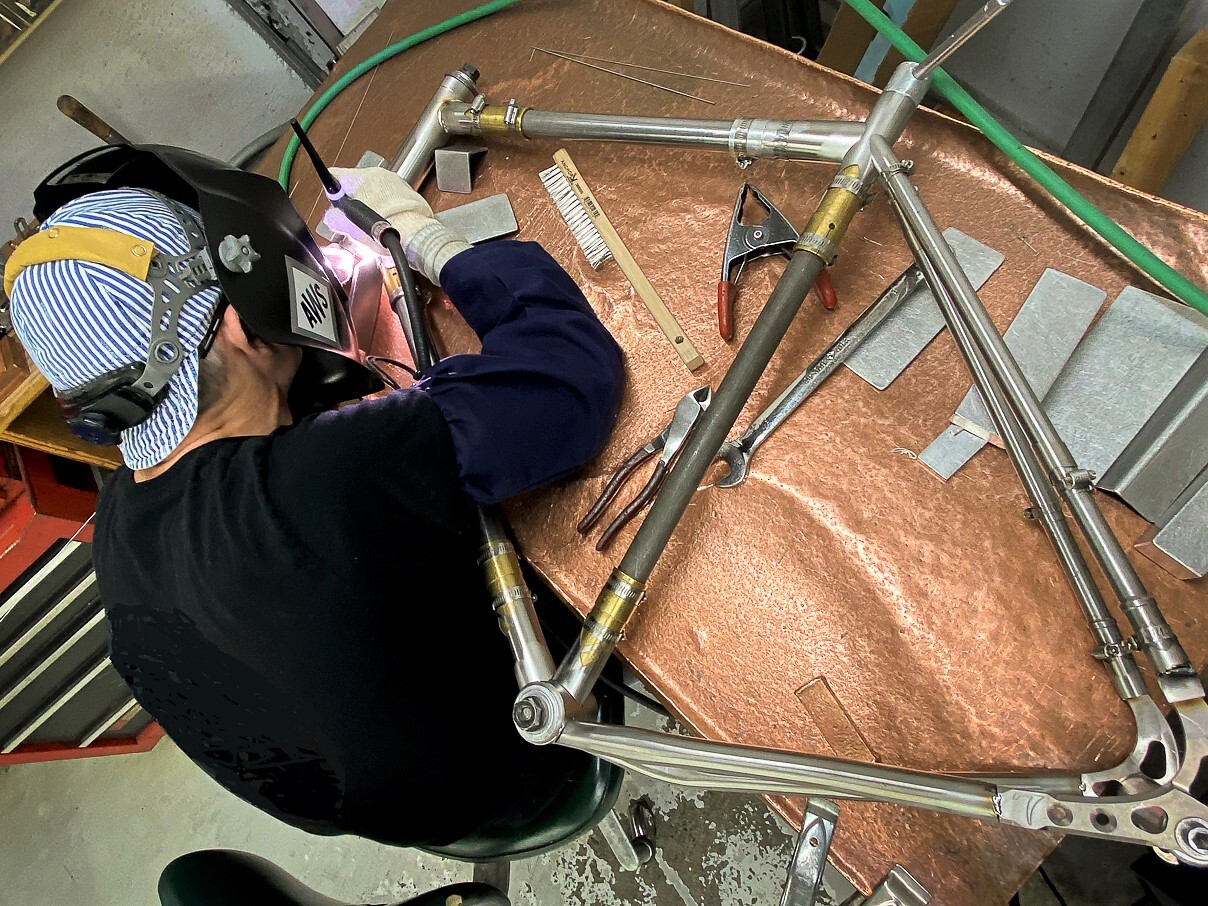 Tim welds a 622XX for a very lucky Cyclefit client.
Tim Delaney - by Rob Vandermark
" Here is Seven's Tim Delaney welding a 622 XX carbon-titanium frame. Welding these lugged joints is challenging. Controlling alignment is formidable because the frame is just an assembly of lugs and mock tube fixtures. Fortunately, Tim's 33 years of titanium bike welding experience makes the process look effortless. Tim's welding skill is world-famous for lots of reasons. Not only has he welded nearly 10,000 frames - but we're confident that no one can weld a frame straighter than Tim; a frame that's straight because of welding skill lasts longer and rides truer.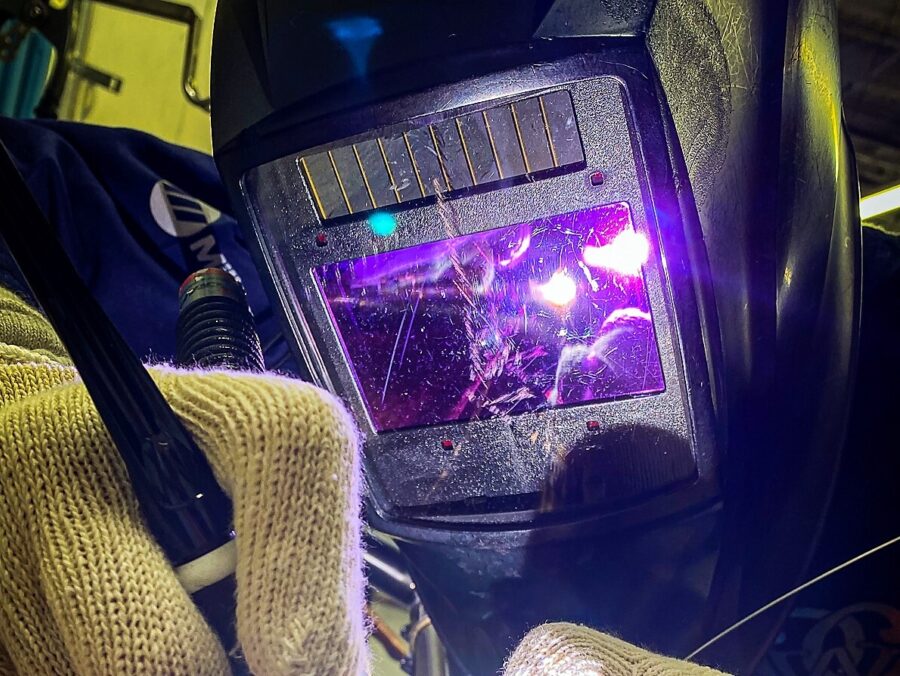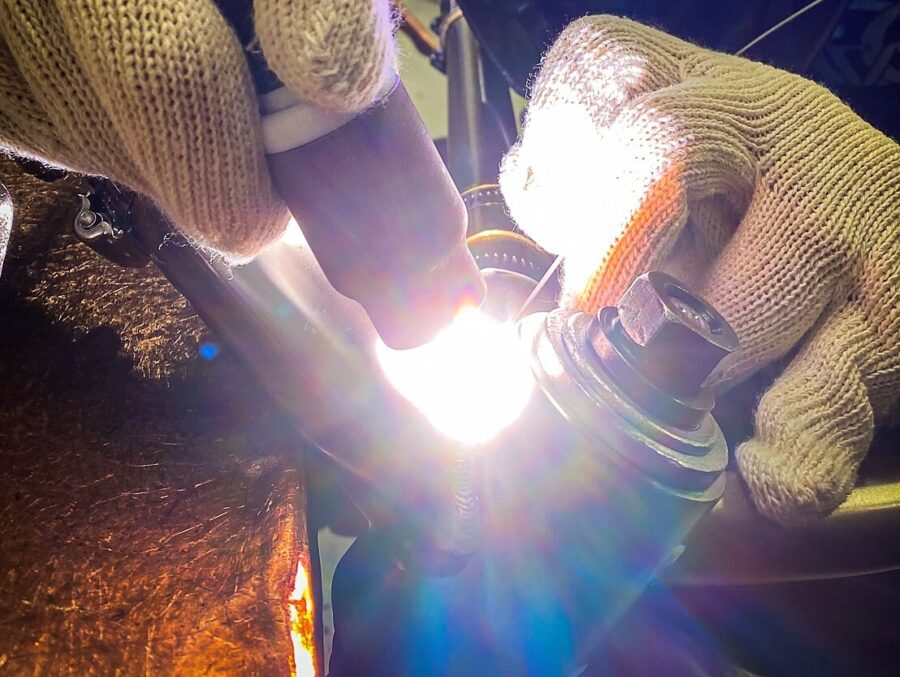 10,000 Tim - cont.
"His precise titanium beads look laid down by a pulse welding robot; better accuracy and precision extend the frame's service life. And, as a lifelong technician, we doubt anyone has pondered the meaning behind molten titanium more than Tim; we believe that thoughtful, passionate craftspeople inherently build better bikes. If that's not enough, Tim developed the modern-day welding techniques you see on most titanium frames.
If Tim welded your frame, you're riding an extremely rare piece of functional art.
When Tim is not melting metal, he's out on endurance road rides or commuting by bike all year long in the worst weather conditions."
Seven Cycles current build lead-time is about 10 weeks.