Cyclefit Dynamic Analysis
Static bodies don't say very much. Movement is everything because it speaks volumes about function and performance. This was our ground-breaking epiphany over twenty years ago and it still holds true today. Static bike-fitting based on morphological landmarks would only ever give you a fraction of the full picture.
In the two decades so much has changed in our Cyclefit studios in terms of evolving technology - our cameras are faster and sharper, we can map your pelvis pressure in real time - we can even see where your applying torque to the crank as you pedal. But fundamentally all this tech (as entertaining as it is) only has value if it helps us to help you perform better, at a higher level, in more comfort and crucially with more resilience to cycling forces and loads.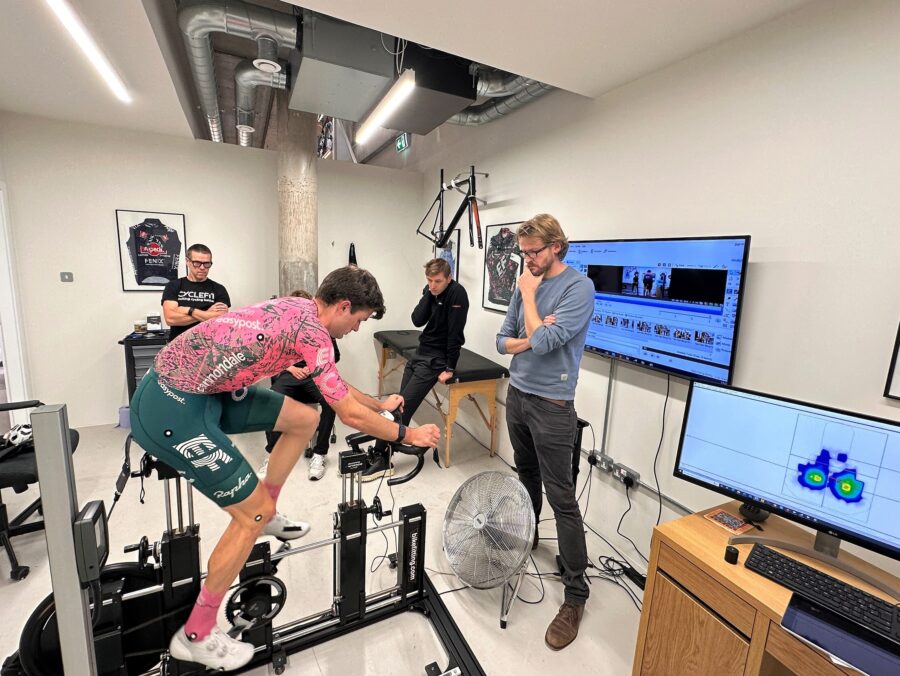 Bike-fitting can be a collaborative process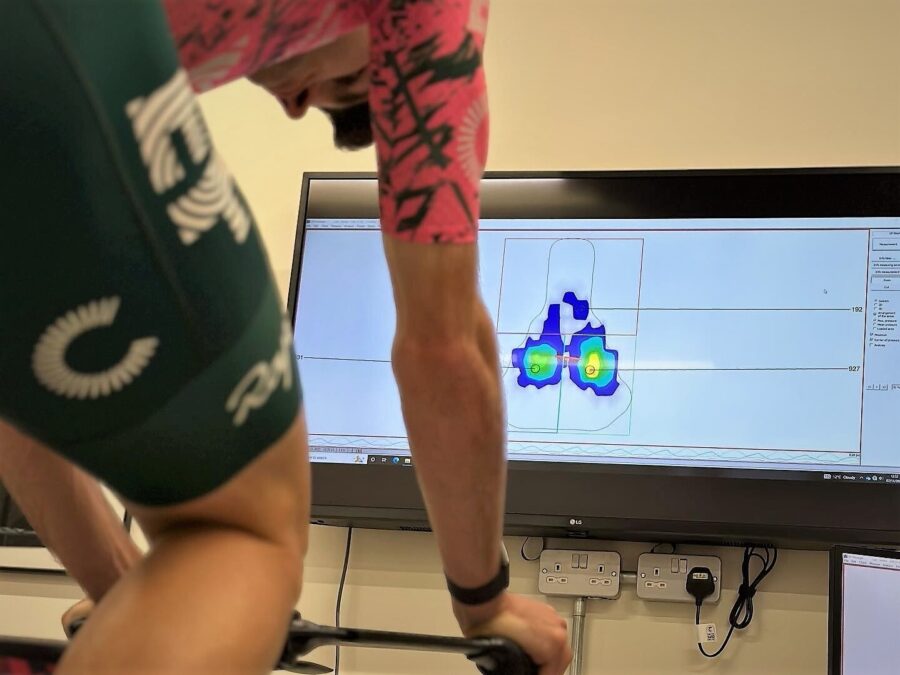 "Static bodies don't say very much. Movement is everything because it speaks volumes about function and performance"
The Cyclefit
In-Store Cyclefit (2-3 hours )

This is our gold-standard Cyclefit process, refined over two decades. We will seek to observe, comment and correct as many of bike-fitting concerns and problems within the session. Your Cyclefit also serves as a baseline audit of where you are at that moment in time. Any changes in fitness, condition and injury etc, can be reviewed in the context of this original session. The Cyclefit session will include:
Interview: to establish comprehensive rider history and aspiration
Functional Movement Screen (FMS): standing/prone symmetry evaluation, inseam measurement, single-leg squats, sacrum, hamstring / hip-flexion range of motion. We bring in other assessment tests based on injury history and riding goals
Foot control: custom footbeds, orthotics, cleat set-up, wedges, stacks are all discussed and utilised (orthotics will require a further appointment)
Assessment on infinitely adjustable Cyclefit Fit Bike and prescribing of ideal position: expressed in XY metrics and infographic dimensions.
Coaching on ideal pedal technique and cycling posture: for greater performance and comfort
Post fit discussion: recording and recommendations. Occasional onward referral to our unrivalled Cyclefit network of professionals.
Cyclefit Technology
Pedalling on our infinitely adjustable Fit Bike - key data points recorded and XY co-ordinates to determine frame size and bike set-up.
4 x slow-motion camera Dartfish Motion Analysis throughout the session - used as a diagnostic and coaching tool for posture and technique. The human-eye operates at 16 frames per second - our high-speed cameras operate at 60 plus frames per second!
Saddle Pressure-Mapping - analyses interaction between pelvis and saddle - used as a diagnostic tool for optimal saddle choice and also as a coaching tool for technique and posture.
Spinscan Analysis - still the best ever accurate deconstruction of pedalling available. We use it to coach you in to good pedalling habits, and crucially, out of bad ones. Particularly valuable when working with a client post-injury
Cyclefit Information
Once the Cyclefit session has concluded and all your files are completed, your personal information can be used to help your cycling career in many ways:
Set-up your existing bike (included in the Cyclefit session cost)
A permanent record of your ideal position - wherever you are in the world
We can use the X/Y data to design a custom frame for you
We can use the XY data to recommend a stock frame or bike for you
We can/will recommend shoes, orthotics, pedals, bars, stems, saddles, crank-lengths etc, to optimise and personalise your cycling experience
We will provide you with homework and advice to help you with your cycling efficiency and comfort - e.g. pedalling technique
A baseline to work from for additional Cyclefit sessions - Pressure-Mapping, Shoe and Cleat, TT, Cyclefit Follow-Up etc.
A Cyclefit is for one position - this can be: Road, MTB, TT/Aero, Cyclo-X, Commute etc.
"fundamentally all this tech only has value if it helps us to help you perform better"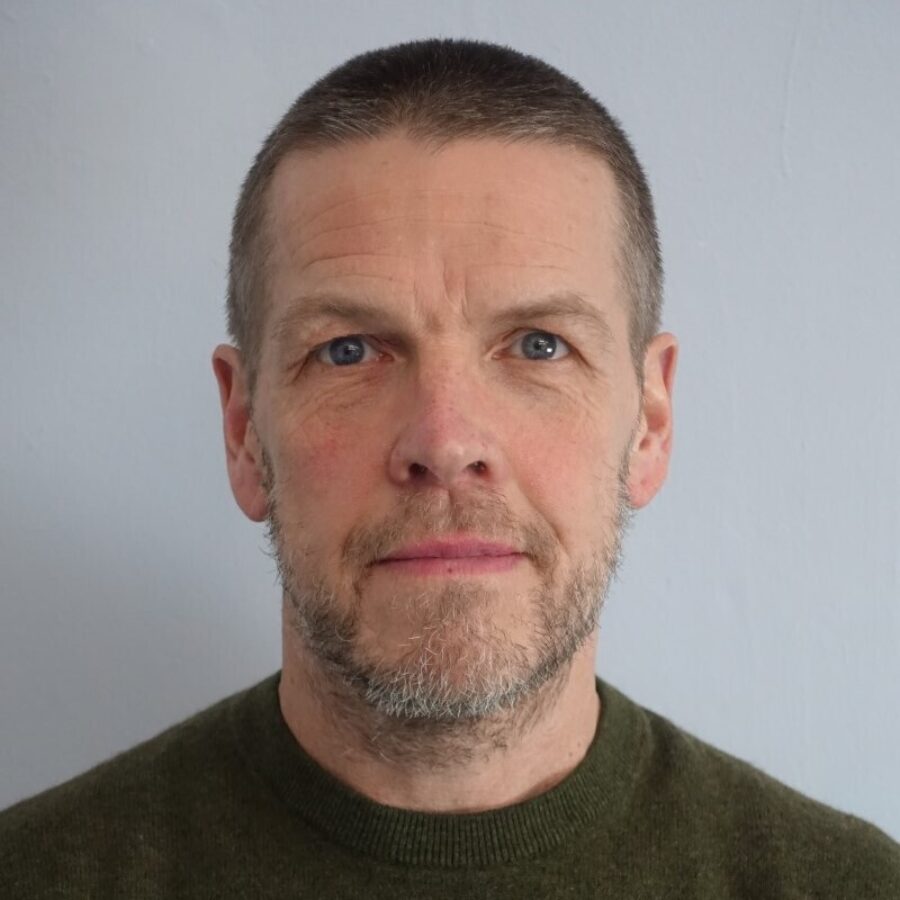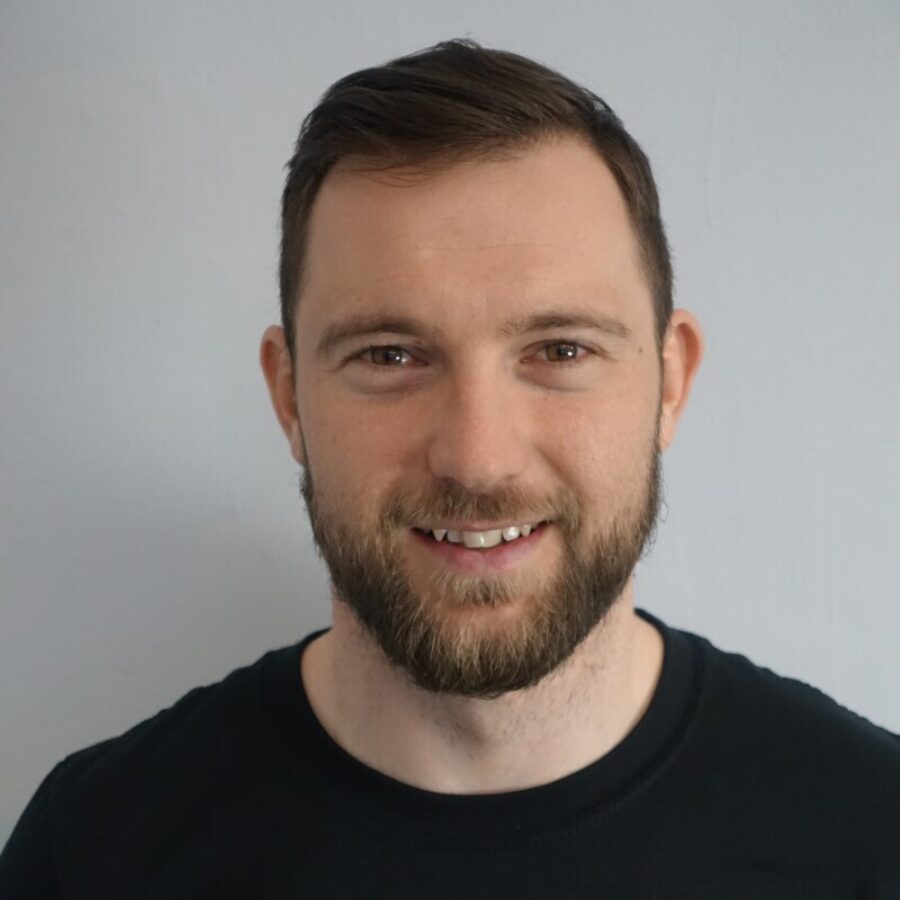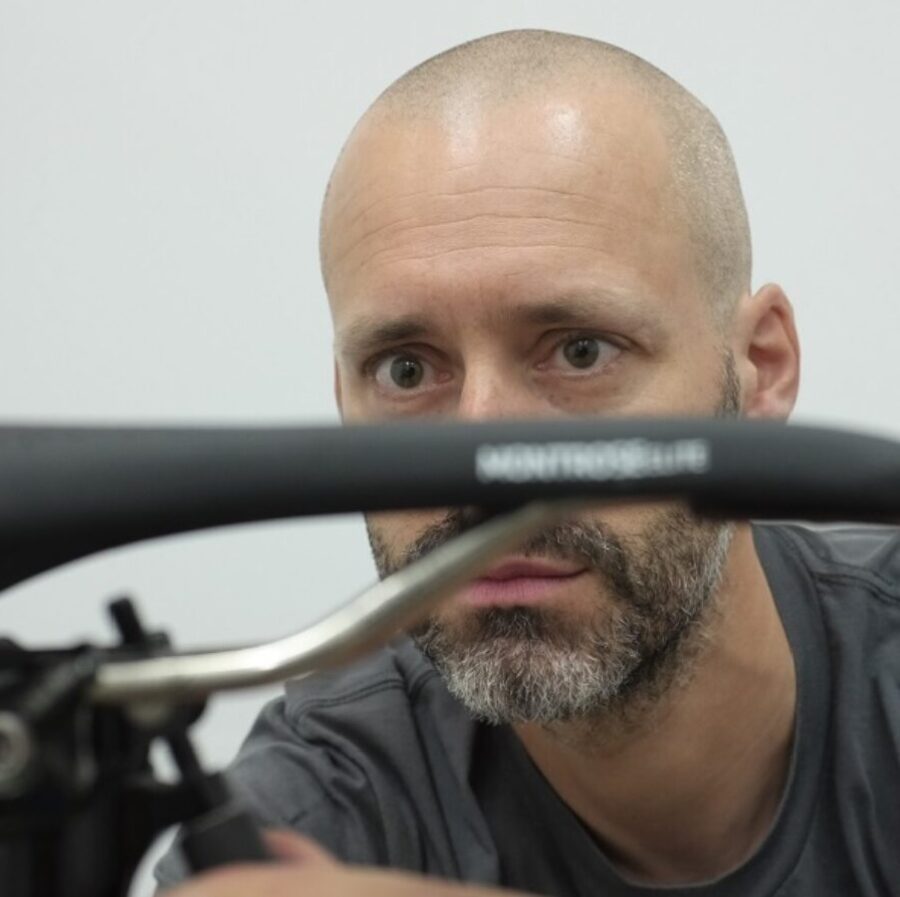 Cyclefit's Bike-Fitters:
Julian Wall

Jules rides an Open U.P. Seven 622XX, Trek Top Fuel & a Trek Emonda SLR. Jules enjoys riding off-road on his U.P. and MTB racing. When he's not on his bike he tries to keep his garden under control, walks his dogs and enjoys nature. Julian's Cyclefit bike-fit speciality is that he leads Cyclefit's work with professional teams and riders. Jules is in his element when he is calmly working through complex problems with someone whose livelihood depends on the outcome.
Philip Cavell

Phil rides a Landrace Tupelo titanium bike and an Airnimal Joey folding bike. He wrote the best-selling book on performance and health, The Midlife Cyclist Phil enjoys walking his dog, reading, politics and the great outdoors. Phil's speciality is working with clients who have complex and frequently chronic issues. Phil is most at home working in a collegiate, multi-disciplinary team, to help clients resolve intricate issues.
Vaughn Pretorius

Vaughn loves racing his Pinarello and is one the best pure sprinters in the south of England. Originally from New Zealand he is enjoying racing in London and he spends most of his time riding his bike. Vaughn's speciality is working with male and female racers, who are interested in using bike-fit to ride faster, more efficiently for longer. Rides as a 1st cat-racer for Kalas Motip Race Team.
Jimmy Wilson
Jimmy rides a Seven Axiom (or three). Jimmy is one of the most experienced bike-fitters and frame designers in the UK. Jimmy's season high is almost always, coincidentally, the UK's hardest bike-race - The Three Peaks Cyclo-X
Jimmy has worked at the highest level with professional athletes, but equally just happy to work with any cyclist to make them more efficient and comfortable on their bikes.

Who Fits Who?
At the beginning of the week we communally review the upcoming appointments, and then apply who we think is best to each specific client's needs. It should be said however, that the Cyclefit process will be substantially the same and that we all work to the same precise level.
The Cyclefit Ethos
The Cyclefit for over twenty years has been collegiate. We comprise a large team of bike-fitters, physio, sports-physiologist, podiatrist and osteopath. Don't be surprised if your bike-fitter calls for another opinion - this is encouraged and always enhances the process for client and fitter.
In-store New Bike Fitting
We also offer an In-Store New Bike Fitting which as the name suggests, is a session, whose prime remit is to gather enough data to inform a stock bike/frame or even custom frame from Cyclefit. We will make recommendations in the session with respect to: posture, technique, pedal/shoe set-up, saddle-choice - but we will not implement corrective work at that time.
In-store New Bike Fitting - £275