Don't Panic. Much.
Oh dear. The well has run dry. And yet even now some of the big online sellers are advertising discounts on groupsets and parts that may not come back into stock before they are eventually superseded. The reasoning can only be that discounts drives traffic, whether the product actually exists, will ever exist, or not. A year ago our industry could have been more sensible, more strategic, more empathic even. This has not been our finest hour. The big companies, rather than collaborate, have acted unilaterally, by slamming in competitively huge component orders, that can never be fulfilled, in an attempt to monopolise as much of the market as they can going forward. Not at all helpful to the industry or consumers. We are very fortunate at Cyclefit to have magnificent and gracious friends, especially amongst the small ships that we have sailed with for many years. Rob Vandermark at Seven Andy Kessler at Open Cycles, Cristina from Pegoretti, in particular are working hard to keep us supplied and our clients on the road/trail. Thank you Ladies and Gentlemen.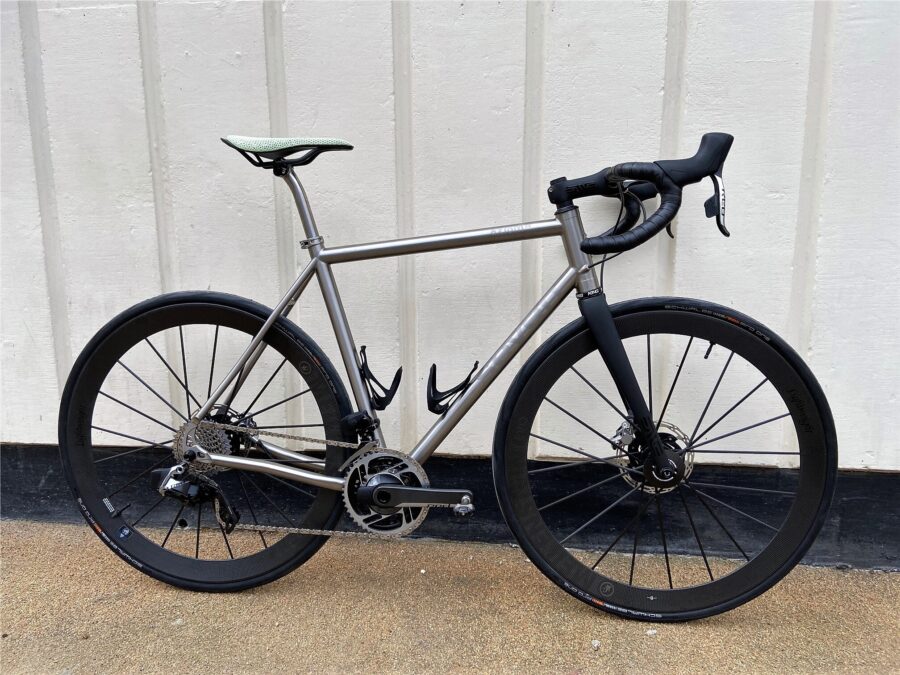 It is the perfect time to build a custom frame - Seven Axiom XX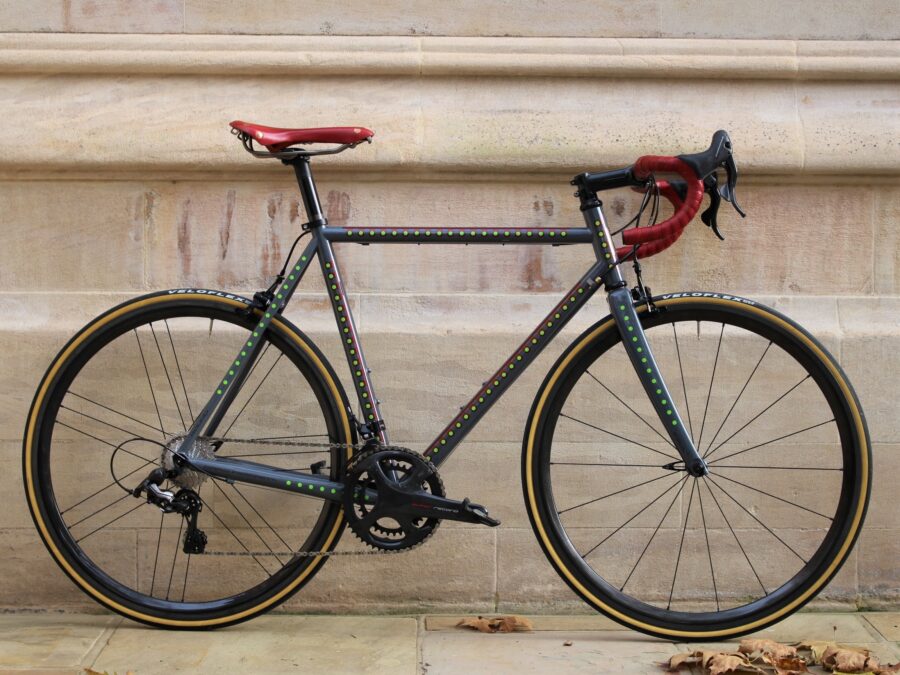 or Pegoretti Round made from Columbus stainless steel
Here our our top tips for riding your dream-bike this season (and 2022).

Be flexible on build-spec or think and dream longer-term - don't make perfect enemy of the good. You can always revise components in the future
We can get (for now) Campagnolo's quite magnificent 1 x 13 Ekar groupset, Shimano Ultegra / GRX Di2. Both can be used on the road or gravel
The industry under-supply will almost certainly last into next year and possibly beyond. It is worth thinking now what you want to be riding in the summer of 2022
The custom builders - Seven, No22, Pegoretti, Passoni for example, are a superb bet in this moment as they control their own production
Now is maybe the moment to conceive that retro rim-brake project you have promised yourself? Rim-brake components are often easier to find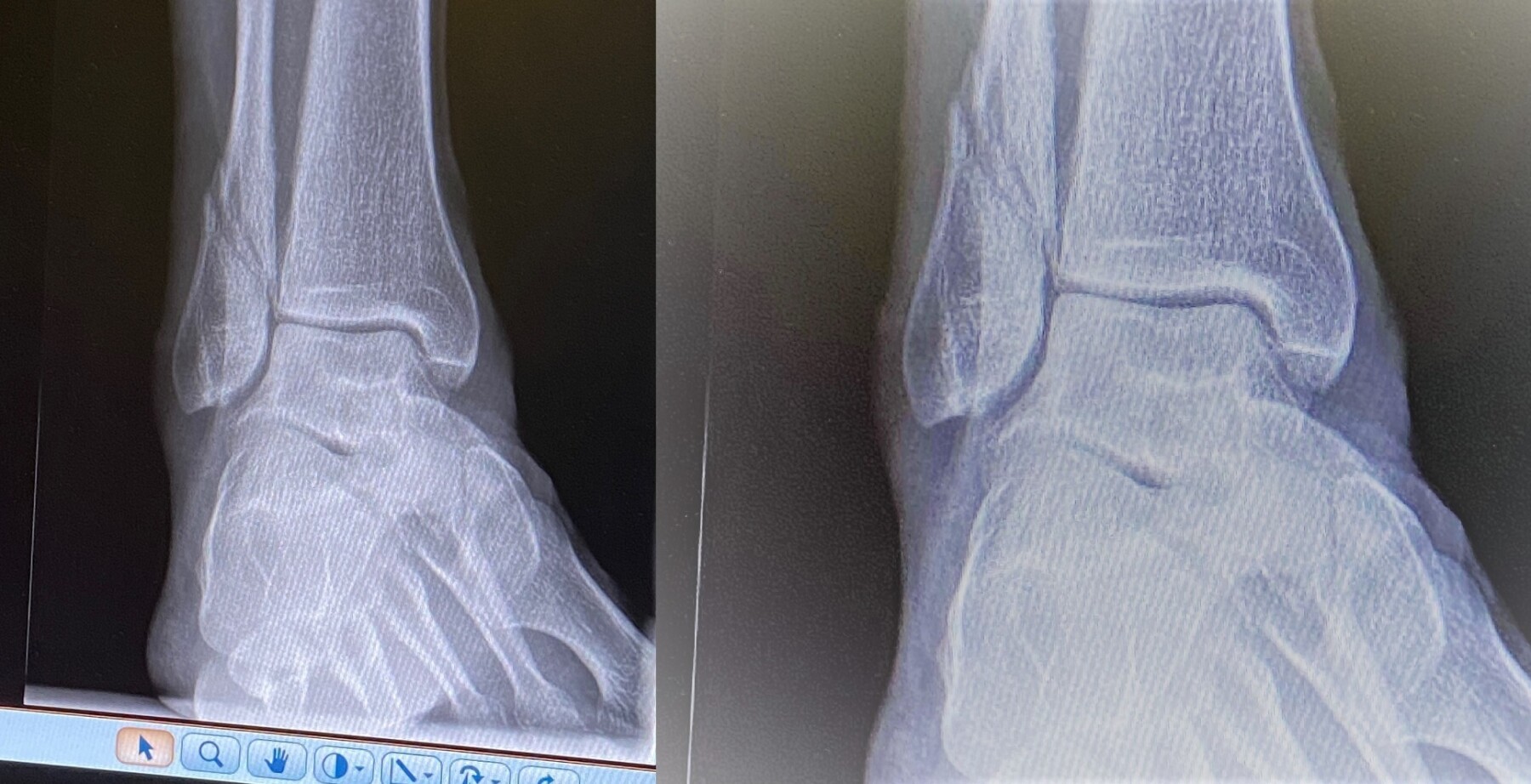 Nobody is daft enough to walk around on a broken leg for week, surely? The healing has begun.
"It's You...!"
I walked in for an x-ray at the wonderful UCH fracture clinic last week and was met by "it's you!"
The radiologist was on duty the first time I checked into UCH at Easter time. She remembered because I was carrying my large Timbuk bag over my shoulder and Airnimal folding bike tucked under one arm. When the original x-ray popped out the machine I remember there was much gasping and then scrabbling for a wheel-chair and a generalised hurry to get me off my feet, well my right one at least. In truth I wasn't in a huge amount pain, certainly not as much as the doctors and radiologists assumed. But I had kind of suspected something was wrong as I couldn't plantar-flex that foot (i.e. go up on my toes). It wasn't pain blocking the movement, it was more that I could no longer propriocept the movement pattern.It was all written in neon if I had paused to read it. I couldn't organise the movement because the fibula was snapped in two. The x-ray above is the most recent and shows clear healing in the shaft of the fibula. it feels much better and the 5-6 weeks in the orthopedic boot have worked their magic by effectively freezing the foot in place 24 hours a day. It has served to remind me of the first principle of medicine - that the body heals itself. The role of the clinician is to put the body in a position and place where healing and rehabilitation can occur. And in that regard UCH have been incredible - checking on me every couple of weeks and taking progressive x-rays. I am now allowed to take the boot off periodically through the day, which feels amazing. I can now send the mental mapping to elevate onto my toes, but no longer have the strength to do so because I have lost 50% of my calf mass in six short weeks. Atrophy is just pitiless.

The last doctor I saw at UCH read my notes back to me - apparently I had said that I intended to continue commuting in my orthopedic boot, against their advice. I don't remember explicitly telling them this, but I do stand by it. So much so, that I think cycling (even on a static bike) in a boot or cast should be standard procedure for this kind of fracture. Maintaining riding, was almost entirely pain free in the boot and maintained blood-flow and general condition over the six lost weeks. Imagine how much muscle would have been lost if hadn't cycled through the injury? The two weeks I was on crutches was the worst, for so many reasons, but mainly I had to carry them around with me on the bike. The crutches were painful and inconvenient where the bike was functional, tranquil and largely very comfortable.
On reflection I think UCH was very happy to discharge me. For my part I am very grateful for their excellent care and advice. A truly great hospital.