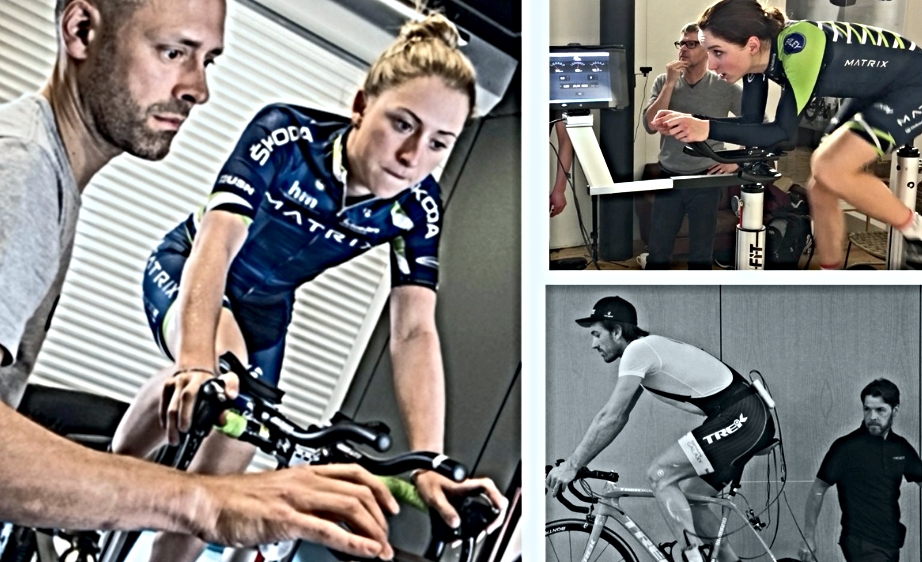 Jimmy Wilson and Laura Trott, Phil Cavell with Elinor Barker and Julian Wall with Fabian Cancellara. World Champions tend to work with the best in the world.
The Cyclefitters
When you come in for a Cyclefit you will either see Jimmy, Jules or Phil. Sometimes all of them. Cyclefit despite having the most technically sophisticated fit studios in the UK, has always sought to been defined by the combined fit intelligence and experience of the technicians. In that sense Cyclefit has never been obsessed by any particular measuring tool like Retul. You will find Cyclefit very collegiate, from the way the studios are laid out with a communal work area at the back, to the ease with which Jules, Jimmy and Phil will openly collaborate on your behalf. Likewise with other associated Cyclefit experts - for example Cyclefit Podiatrist Mick Habgood. Cyclefit was the first company in Europe to develop modern, professional Cyclefitting and analysis - Our Story

Jimmy, Julian and Phil have worked and taught bike-fitting courses all over the world together for many years. But even so they retain distinct areas of special interest and expertise.
Julian Wall
Julian Wall - Cyclefit Co-Founder
Julian is world renowned. He never happier than when he is in-studio working closely with a client to make them faster and more efficient. His world-class reputation was cemented during four seasons spearheading Cyclefit's work with Trek Factory Racing / Trek Segafredo until June 2016. Jules was lucky enough to work very closely with Fabian Cancellara throughout that period. Julian is obsessed with foot control and shoe design. When a shoe new is released Jules will take it out the back and cut it in half to evaluate sole stack and tilt for example. Jules rides a Seven Evergreen and Open UP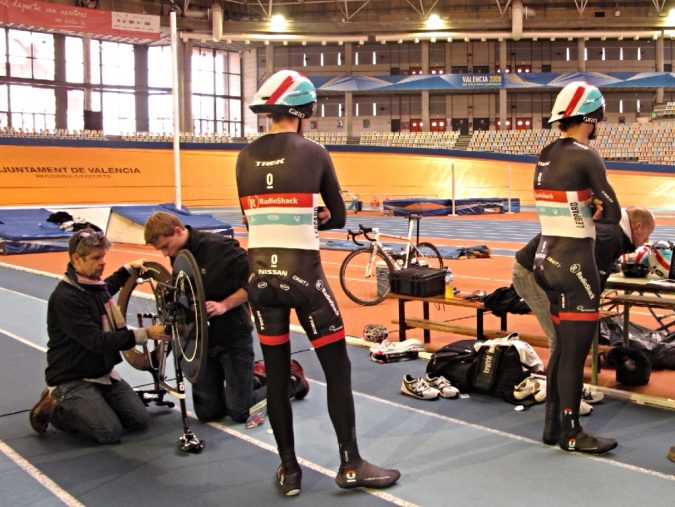 Phil working with Andy Schleck and Fabian Cancellara at Valencia Velodrome.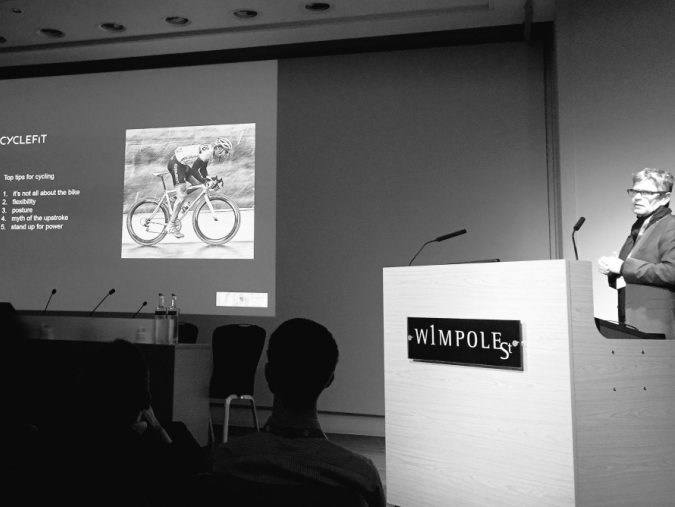 Lecturing at Royal Society of Medicine - 2017
Phil Cavell
Phil Cavell - Cyclefit Co-Founder
Sharing front-line Cyclefitting duties with Julian and Jimmy, Phil's significant other string is the developing and propagating the intelligence of fitting. Phil heads up the lecturing and teaching duties at Cyclefit. Phil suffered a life-changing spine injury in 2011 and has subsequently had two rounds of fusion surgery. As a consequence Phil is never happier than when he is helping a client who is suffering from back pain on the bike. Phil rides - nothing right now - waiting for clarity after last back surgery. In his imagination it will be a Trek Emonda SLR Disc and a Seven Evergreen SLX XX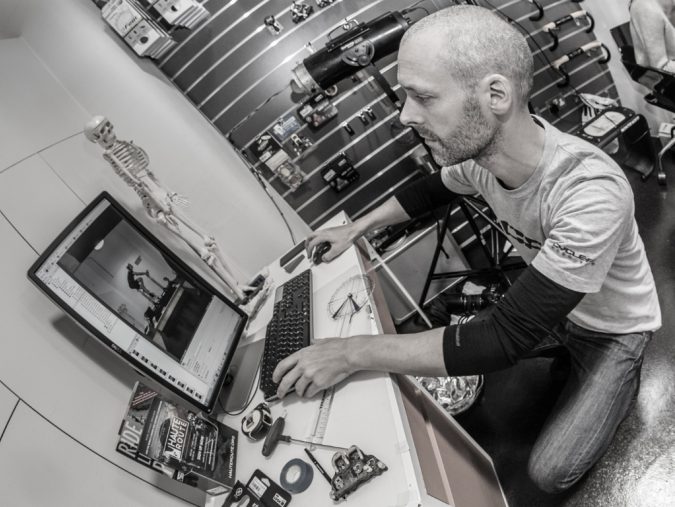 Jimmy works with Sara Olsson at Cyclefit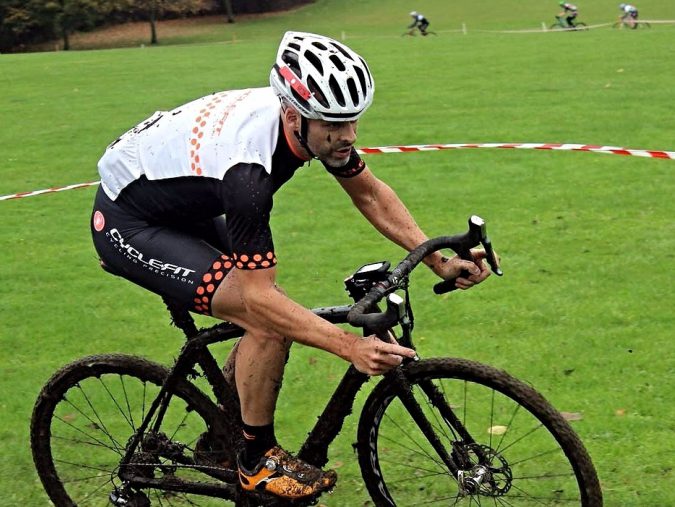 Jimmy races cyclo-x. For fun?
Jimmy Wilson
Jimmy Wilson - Cyclefit Technician
Jimmy Wilson is one of the most experienced and highly trained technicians in Europe. He has trained under Specialized BG Fit, Trek Precision Fit and in his fifth year with Jules and Phil at Cyclefit. As well as frontline fitting duties at Cyclefit, Jimmy also instructs on Trek Precision Fit courses teaching Trek dealers all aspects of fitting.Jimmy regularly works with professional teams and riders at Cyclefit. Jimmy races most disciplines himself - road, MTB and cyclo-x. Jimmy's expertise is esoteric and involved custom build projects. Jimmy rides - 2 x Seven Axiom SL