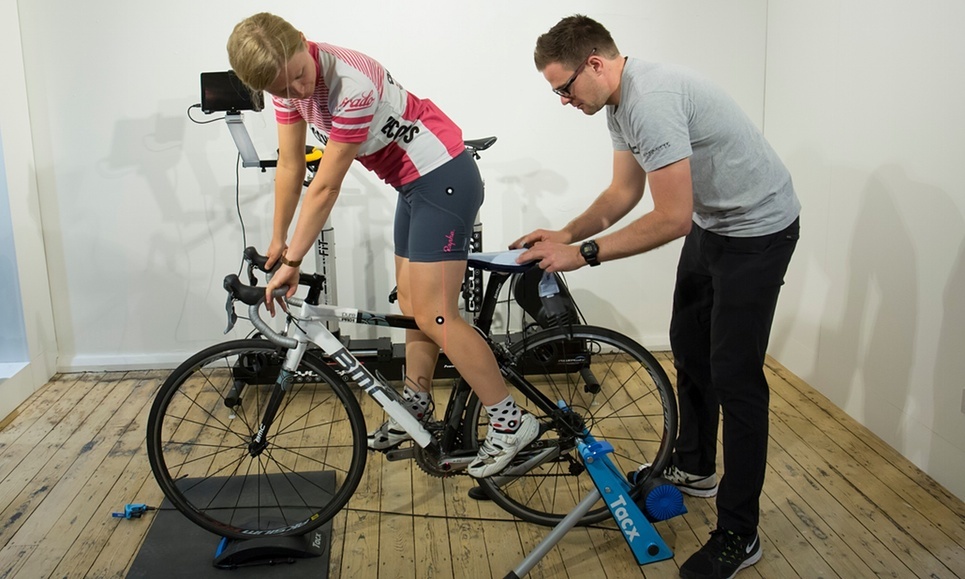 A bike saddle should be very comfortable!
Saddle Fitting with GebioMized Pressure Mapping
We use GebioMized's Pressure Mapping system to accurately measure saddle pressure and objectively assess a rider's contact with the saddle.
Combined with our cycling analyst's experience and knowledge of anatomy, physiology and bio-mechanics the Saddle Pressure Mapping provides objective feedback, enabling us to make informed saddle selection, precise adjustments and interventions to optimise your connection with the bike and making it an all-round more enjoyable ride.

There are many physiological and mechanical factors that can affect saddle comfort, if we feel that other adjustments to your bike position, components and footwear would improve your saddle comfort we will inform you during the session and give you the option to upgrade to a Cyclefit appointment.

We have carefully selected saddles from: Bontrager, Fizik, Selle Italia, ISM-Adamo, San Marco, GebioMized and Specialized.
This appointment is carried out on your bicycle.
Improve saddle comfort & performance
Reduce saddle discomfort
Many riders struggle with saddle discomfort, often caused by areas of high pressure as a result of incorrect saddle choice or positioning.
We take the guesswork out of saddle choice, allowing us to accurately measure how pressure is distributed on the saddle to objectively determine which saddle and position will result in the most significant increases in comfort and performance.
Moving a saddle just 5mm can result in significant improvements in comfort, posture and pedalling technique.
As little as two degrees of movement can modify the contact area to provide more comfort and support where it is needed. Pressure mapping allows our fitters to make precise adjustments and record the results in order to optimise the riders posture and performance.
Reduce numbness in the saddle area
Numbness affects many cyclists and is often a result of poor saddle choice and position. Our Cyclefit analysts use their anatomical knowledge, combined with pressure mapping technology, to choose a saddle, position and advise on a posture which will unload sensitive nerve tissue. This can significantly alleviate and even eliminate numbness issues when riding.